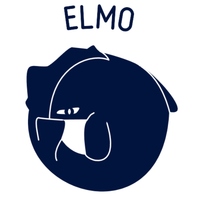 ELMO
managed by Lisa S.
About us
ELMO (Elasmobranch Monitoring) is an organisation that aims to collect information on shark, ray and skate populations in South Africa. Furthermore ELMO communicates scientific information to the public in order to raise a better understanding for environmental processes and changes.

The central project at the moment is the collection of skate and shark egg cases along the South African coastline, which is open to participation by any interested individual, who has got access to the beach. We also encourage divers, snorkelers and anglers to report their sightings or catches to our database to create a comprehensive picture of Elasmobranch populations.

ELMO was founded and is currently run by the Marine Ecologist Lisa Schroeter, who has recently finished her Master thesis project on the impact of shore-based line fishery in Plettenberg Bay, South Africa. During her shore patrols, she has encountered a large number of dead Elasmobranchs that were either caught and discarded by anglers or got entangled in fishing line. The concerning attitude towards the smaller sharks and the endangered guitarfish, which are considered a nuisance, motivated Lisa to start a project that helps promote public participation in the protection of local biodiversity. At the moment the project is still in its infancy, but due to Lisa's efforts in networking with other organisations along the South African coastline, it is of growing interest. Lisa is coordinating the ELMO project on an honorary basis.
Contact
1 Sandalwood Row, Sedanstreet
Port Elizabeth
South Africa


Lisa S.
New message
Visit our website