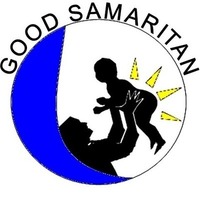 Good Samaritan
managed by Dickens O.
About us
"Speak up for those who cannot speak for themselves, for the rights of all who are destitute. Speak up and judge fairly; defend the rights of the poor and the needy" – Proverbs 31:8, 9

Dickens Ojanga is a Registered Comprehensive Nurse by profession, who is not only highly devoted to his career, but also a very passionate advocate for children's rights. About 2years ago, he moved to Butaleja district, in Eastern Uganda where he settled to work. Before relocating himself to Butaleja, he worked in Masaka district in central Uganda with 'Compassion International' – Uganda; a Christ – centered, child focused and church – based project. While there, he happened to undergo a special short-lived child advocacy training from which his passion for child care was enhanced.

Dickens had only spent a few months of his stay in Butaleja when he observed an overwhelming challenge that moved his emotions; the constantly high number of severely malnourished infants and young children from the communities that were encountered at the health facilities of Budumba, one of the famous Sub Counties of Butaleja district. High poverty levels among most people in the communities, worsened by catastrophes like prolonged droughts, disease epidemics and floods due to excessive downpours; are the main causes of this burden.

Realizing this, he formed up a small team of three local staff and initiated a child growth monitoring and promotional activity for parents and/ or guardians with their children within four lower level health centers in Budumba and Busabi sub counties. Two years down the road, Dickens is now leading a team of seven dedicated individuals commanding this cause, alongside many Village Health Team (VHT) members who support in mobilization of clients from their respective villages.

Despite our tireless effort to root out this menace, cases of acute malnutrition among young children in these communities have persistently remained high; for most of the populations here are mere peasant farmers who earn less than one US dollar a day. Many families spend several days or even months without adequate food. Consequently, the mothers and children's guardians are limited from applying the knowledge and skills that is imparted to them on proper food and feeding practices for their children or families.

From that experience then, our story appears to be taking a different trend. Our client turn up has been gradually increasing and given the persistent burden, we are looking towards an integrated management of acute malnutrition (IMAM) approach in our clients. This, has led us to consider developing an interdisciplinary team consisting of Medical Officers, Nurses, Nutritionists, Social Workers and other paramedics when necessary. The idea behind this approach is that each person that is a part of our work will be uniquely equipped to play specific parts in this amazing journey of God's work in and through His people. This is the birth of 'Good Samaritan'.

According to Renee Bach, Every child suffering from malnutrition has a story. Each story begins with a healthy child and weaves its way through differing circumstances, with the end result being a life threatened situation and a family without hope. Good Samaritan's intervention therefore, is all about the act of Service. It's coming up to help restore hope where there seems to be no more hope.

Each year in Uganda, over 2.6 million children reportedly die – most from preventable causes related to malnutrition. These are always complications of severe malnutrition on the children which include; hypoglycemia, hypothermia, infections, diarrhea & dehydration, shock, cardiac failure, very severe anemia, corneal ulceration and severe dermatosis. But if only we establish and equip ourselves well to handle even such critical and life threatening stages of malnutrition that require medical intervention; whilst continuing to go to rural areas of greatest need to provide early identification and resources for malnourished children; then we shall be able to curb down this threat, particularly here in Butaleja. That is why we need an environment that serenely and amicably ushers in and settles our clients and at the same time, favoring quality health care service delivery by the technical staff. We intend to establish operational structures and secure all the necessary equipment to be well-equipped for this challenge.

Also, through the programs, children brought for evaluation can be given packages of nutrition rich supplements and foods to be prepared and served at home. Health education of parents and guardians on nutrition can also help them choose good health practices and be able to keep themselves and their children physically healthy.

Equally important in our program plan is the socio-emotional and spiritual well-being of the children's caretakers. We do cater for this through conveying to them the message of hope; the gospel our Lord Jesus Christ.
We welcome you all to join us in this great and amazing work that God has initiated through us!