Förderverein des Sächsischen Landesgymnasium e.V.
managed by N. Fesor
About us
Reading the title you maybe asking yourself: who or what is this Sankt Afra? Sankt Afra is a German secondary school and a boarding house at the same time. It is placed in a city called Meißen. What makes our school special is a school partnership with a school called Nghunghunyani High School in Soweto, South Africa. This mutual partnership started in 2014 with a project called "Europawärts" which means "Europewards" in English. In this context one of the youth workers from South Africa socialised with some German students. Some e-mails had already been written when the wish emerged to see each other. We were hoping to start an official school partnership between Meißen and Soweto.

After a long time of preparation we were ready for our first student exchange in June 2014. Several students from South Africa travelled to Germany. In the two weeks of them staying we experienced a lot of common ground as well as interesting differences. We were able to learn many exciting traditions like "Gumboots dance" or the language "Ixhosa". Our guests were able to see many typically German places like the "Saxon Switzerland" (a wooded mountain range) or one of the big car factories. They also joined our regular school lessons. Besides we often talked about themes we were interested in.

One of the many ideas we talked about were the different school systems and the problems we see in these systems, for example the size of the classes. None of the South African classes consists of less than 35 students while the normal size of German classes is about 25 students . We also thought about what we as adolescents (between 12 and 19 years old) can change for ourselves.

During the two weeks a close friendships developed which we did not expect in such a short time. The wish to meet again was felt immensely on both sides. After some organizational obstacles in 2016 we (in this case 12 german students and teachers) are heading forward to fly to Johannesburg in May 2017. We want to join the everyday school life and we hope to extend our friendships. Many of the discussions of the past will be continued. The school exchange will take place around the theme "traditions" and it will especially focus on South African traditions as opposed to German traditions. We hope to gain a closer insight into the South African lifestyle, which we could not experience as mere tourists.

To be able to fly to South Africa in 2017, we need your donations! We promise that every cent will be used to educate ourselves and to further the possibility to move or change something in this world one day. We also hope to lay the foundation for better educational opportunities for the youth of the next generation. At least, we want to learn something and we want to eliminate the last prejudices.

Many thanks for your support.
Latest project news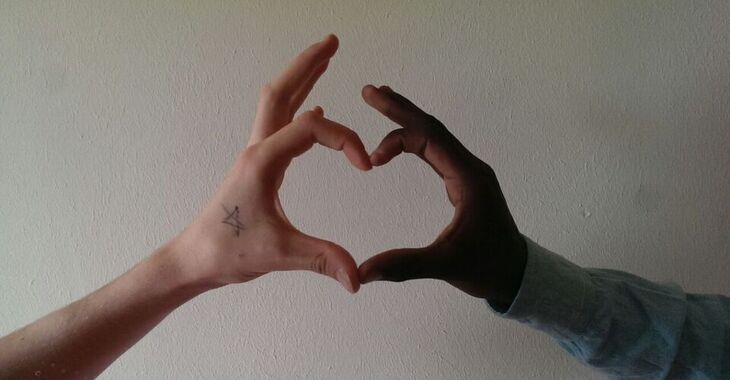 Für diese Bedarfe habe ich (Teile der) Spendengelder beantragt:
Auch wenn es lange nicht so aussah: unser Projekt läuft wieder und trotz der Schwierigkeiten des letzten Jahres (eine gescheiterte Buchung der Unterkunft und zu wenig Rückhalt durch unsere Schule) haben wir es gewagt, einen neuen Anlauf zu starten und werden Anfang diesen Juni endlich zu unseren Austauschpartnern fliegen können!!! Deshalb, vielen Dank für die Spende und die Unterstützung dafür. Wir freuen uns wahnsinnig auf das Wiedersehen.
Es wurden 20,00 € Spendengelder für folgende Bedarfe beantragt:
Flugtickets 20,00 €
continue reading