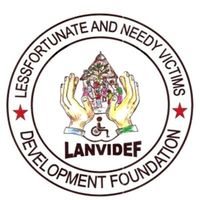 LANVIDEF-SL
managed by T. Bockarie
About us
Sierra Leone is not an exception of human suffering and human rights
abuses. The eleven (11) years of senseless civil war in Sierra Leone
left a land mark that made many Sierra Leonean's to become more
vulnerable to extreme poverty. LANVIDEF is committed to the
elimination of extreme poverty in rural and
slum communities in Sierra Leone through its community assistance
programs. Since its inception, the primary focus of the organization
has been on providing services to meet the urgent needs of women and
children and other vulnerable and marginalized groups. LANVIDEF
delivers assistance to those who suffered during crisis and conflict
and those affected and surrounded by extreme poverty, we are
responding daily to human problems, through humanitarian aid and
sustainable solutions.
Friends, 2014 was a year of extra ordinary challenges for our beloved
nation (Sierra Leone) and its citizens, Sierra Leonean's suffered and
died from a dreadful disease known as Ebola, which took away many
Sierra Leonean's lives and left many children vulnerable and orphans.



LANVIDEF was able to put up an extra ordinary breast plate of
humanitarian interventions with support
from friends and partners both home and abroad. LANVIDEF is seeking
partnership with other
humanitarian organizations around the globe, as of like the same
interest, for the solicitation of
funds, volunteer services and networking for useful resources,
LANVIDEF cannot purse global justice alone, without the full support
committed friends, partners and grant making organizations and
volunteers throughout the globe. Our accomplishment 2014, could not
have been possible without the full commitment of our donors/friends
and the dedication of our Board and volunteers.
Finally, LANVIDEF will appreciate any form of aid giving to us for
purpose of charity and humanity in our beloved nation.