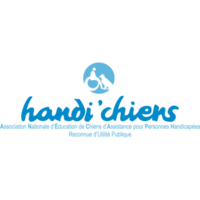 HANDI'CHIENS
managed by J. Daniel
About us
Founded in 1989, HANDI'CHIENS has been the first French association fully dedicated to train and offer assistance dogs to adults and children with reduced mobility, physical and/or mental disabilities. HANDI'CHIENS is officially registered at governmental level as a non-profit organization. HANDI'CHIENS trains assistance dogs for children and adults in wheelchairs, children suffering from autism, trisomy 21 and/or poly-handicapped. HANDI'CHIENS also trains social assistance dogs that are offered to healthcare workers that work in social care institutes for disabled people or dependent elderly people, especially suffering from Alzheimer.
The daily mission of "handi'dogs" is to help their disabled owner picking up things, opening doors, buy and pay things, turning on or off lights… And even take off their socks! But beyond these technical advantages, these dogs bring much more, and especially love, moral and emotional support to these people that are often isolated or seeking autonomy.
Since it has been founded 25 years ago, more than 1.800 assistance dogs have been offered. Today in France, around 1.200 dogs are currently working. Besides, the number of applications are growing every year by 10% to 15%. However, educating these type of dogs has a cost: 14.000€. And only donations can help the association offer a piece of happiness, through our assistance dogs, to people that need it.
Latest project news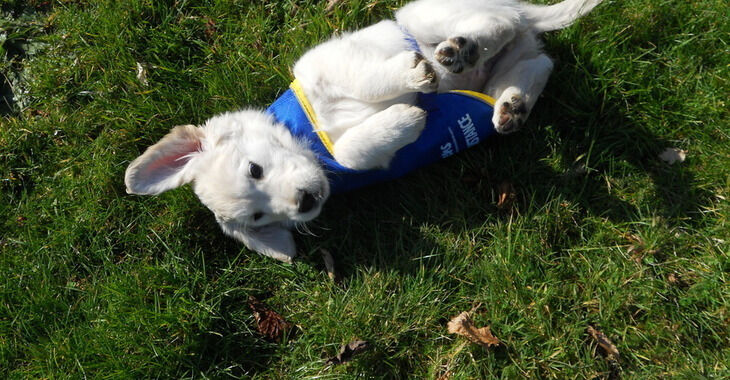 I triggered a payout for these needs:
Thank you so much for handi'chiens ! Thanks to your contribution we will be able to buy 5 puppies ! You are now responsable for a large family. We will send you pictures of the babies !

A donation amount of €4,081.00 was requested for the following needs:
We needs puppies like JEECI to join our program ! €4,081.00
continue reading
Contact
rue de l'abbé groult
75015
PARIS
France

J. Daniel
New message
Visit our website