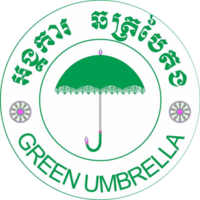 Green Umbrella Khmer
managed by S. Yi
About us
We lead a local non-governmental organization in Cambodia, named Green Umbrella (http://greenumbrella.jawasoft.com/), which was officially founded on 20 December 2012. Our three main goals are, to improve the quality of education for especially poor children, create job opportunities for families with disabled members and help to integrate drop-out students or disabled youths into society as productive citizens.
So our vision is:
We want to see a community in the future, where young people and society's most vulnerable citizens smile, are happy and prosperous.

Reaching these goals and our vision without any supporters is impossible. Until now we could realize following projects:

- building a primary school (Karuna Kumar Schoool, see pictures) for 45 children, which provides them a full-time education from Kindergarten to Grade 3

- scholarship provision, which supports poor, orphan or marginalized children with a monthly money (30$) to cover food, school supplies, a bike and medical allowance. As well the scholarship provision protects these children not to be pushed into child labor to earn an income for their families.

- part-time English learning program every evening from 5 pm - 7 pm

- sustainable families: support families who don't receive enough of basic needs, through providing training to those families on core education of micro-finance, family planning and literacy skills, and building capacity with any specific skill on handicraft and agriculture.

- social activity: cooperative work between Buddhist monks and the community on climate change, community concerns and improve the facility of health center (e.g. planting trees in every household)

All these projects we couldn't have reached and be successful without help from abroad, such as donations and volunteering to primarily finance all, and secondly promote our projects and our organization.

In the future we want to expand our projects and our help (at the moment we are for example building a new house, where in the future the kindergarten class will be taught and our office will be placed). We need people who support us financially, to be still able to do our work and to run our humanitarian organization.

We need to say, that we are unfortunately not supported by the state of Cambodia, so we can only run this NGO because of donor's money.
Latest project news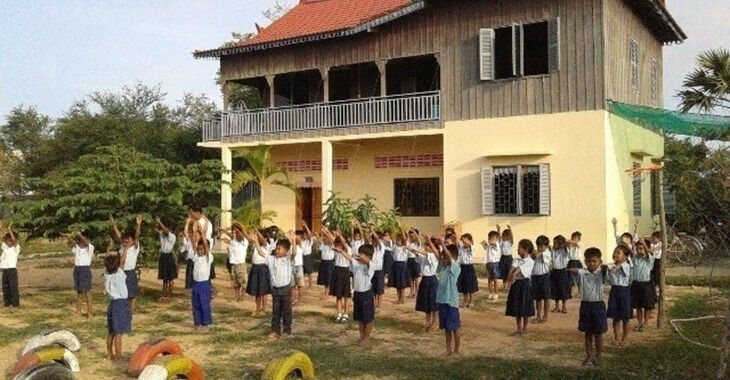 Cancellation of project
Dear donors,
the donations towards this project could not be paid out because the project manager could not provide a valid bank account. The cancellation of the project is effected according to paragraph 7.5.2. of our terms and conditions for organisations and projects without tax advantages.

Thus the donations that could not been paid out or refunded to the donors will remain at betterplace.org and will be used for statuory purposes. Please find more information here: https://www.betterplace.org/c/help/when-donations-cannot-be-spent-for-the-project/?noredirect=en.
In case you have any questions you can contact us via support@betterplace.org.
Best regards
your betterplace.org-Team
continue reading