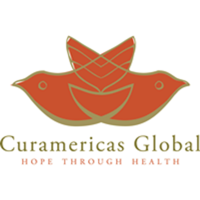 Curamericas Global
managed by B. Muffoletto
About us
Mission

Curamericas Global partners with underserved communities to make measurable and sustainable improvements in their health and well-being.

Vision

Hope through Health: a world free of suffering from treatable and preventable causes.



Core Values
Compassion: Giving a helping hand to those who are suffering and dying from readily preventable or treatable conditions.

Equity: Prioritizing those in greatest need and asserting that everyone should have access to health care, leading Curamericas Global to work in remote and often forgotten places.

Empowerment: Assisting individuals, communities and local organizations to contribute to their community's health and wellbeing.

Sustainability: Creating lasting benefits through education and long-term partnerships with communities, local implementing organizations, and local leaders.

Data Driven: Commitment to use of evidence-based practices to achieve maximum health benefits for impoverished people and to demonstrate that these benefits have been achieved.