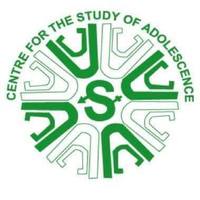 The Centre for the Study of Adolescnce
managed by Meshack A.
About us
Established in 1988, The Centre for the Study of Adolescence (CSA) is an independent, non-partisan, non-profit organization, which both creates and promotes a coordinated approach to understanding and managing adolescent health and related issues in Kenya through research and advocacy.

The centre, governed by a board of seven directors, has three offices in Kenya, including the headquarters in Nairobi and field offices in Kisumu and Bungoma. CSA also has field staff located in Mombassa.

Today, CSA is implementing sexuality education programs in over 200 schools, in five provinces of Kenya, reaching over 10,000 students annually. CSA works with partner organizations in all programs and since 2007, has worked with civil society organizations (CSOs) as well as local citizen based organizations (CBOs) in order to reach the most vulnerable young people, including those no longer attending school with reproductive health and family planning programs.
Latest project news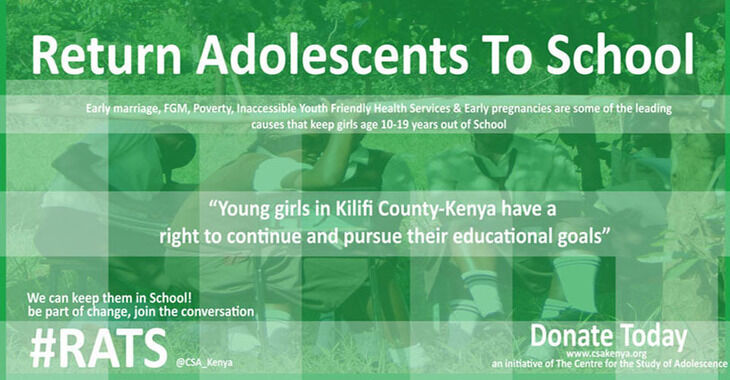 Preparation of Advocacy Meeting in Kilifi County
Hallo Everyone,

I would wish to update you that we are currently planning to conduct our 1st sensitization advocacy forum with the County Government of Kilifi and other key stakeholders. In this proposed meeting, we will give them the facts and actual situation analysis on the enrolment of girls to primary schools and secondary schools against the successful completion.
Our team has prepared data collection tools and we are soon going to schools within the 5 sub-counties of Kilifi to conduct a qualitatitative and quantitative research. The results of the research will form part of the basic discussion as we will be meeting the County gate keepers.
We will prepare a policy brief which I will share, this is an important process so that we get good will of the County Government of Kilifi to assist to Return Adolescent Girls to School within the County.
Kindly support our initiative by donating on our first need, The Advocacy meeting. Thank you.
Meshack Acholla.
On behalf of The Centre for the Study of Adolescence-Kenya.
continue reading