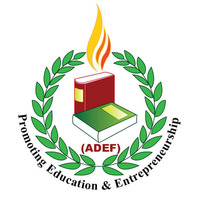 Aramita Development Foundation
managed by Daniel O.
About us
Aramita Development Foundation is a registered Christian Development and Advocacy NGO founded in August 2013 in Oyam district.
Our overall objective is to mobilize the inhabitants of this locality for social-economic development through empowerment of every household socially and economically in order to build pragmatic communities which were affected due to years of civil war in the North.
ADEF is dedicated to working with children, families and communities to improve quality of life by promoting quality Education and Entrepreneurship programs in Oyam District, Lango sub-region and greater North. Oyam is predominantly a rural district which started when Oyam became a district on July 1st 2006. Oyam district has a population of 366,200 people; and has 12 sub counties, 61 parishes and 910 villages. Our mission is to serve the community through coordinated delivery of services which focuses on national and local priorities and contribute to the improvement in the quality of life in the district whose transformation will depend entirely on the quality and capacity of its inhabitants.

Our Vision is:
To socially and economically empower every household and build sustainable communities which are enlightened and united for development.

Mission
Our mission is social-economic transformation and improvements in quality of life by promoting Education and Entrepreneurship in Oyam District and greater North.

Core Values
Faith
Hope
Love
Integrity
Motto "Building pragmatic communities"

ADEF –Objectives.
a) To provide general access to good and quality education- primary, secondary and vocational and strengthen the existing education centers by providing scholastic materials, text books, computers capacity building of teachers.
b) To provide and promote the provision of education sponsorships programs for the needy bright children without means and access to basic education
c) To provide financial literacy trainings and mentoring to small business owners.
d) To provide youth with vocational education training: work opportunities and basic training for young people in variety of trades to improve their income.
e) To support local post-processing of raw products, including small-scale manufacturing and home industries and source for marketing and distribution of the products
f) To provide general access to basic health services by developing health care schemes
g) To advocate for sustainable land use, planning and land management by among other things: offering support to small-scale farmers, promotion of crop diversification and training on best land use practices.
h) To establish, operate, participate and engage in such projects, activities, schemes and programmes as of charitable nature which intend to provide relief, rehabilitation, reconstruction and development of Uganda.
i) Collaborate and corporate with any other organizations which share the same vision, mission and objectives towards community development.
j) To faith fully declare the purpose of God to the nation as a prophetic voice to the people of God.
Target beneficiaries
• Children
• Youth
• Women
Contact
Akai Debe Cell, west ward Oyam Town.
Oyam town
Uganda


Daniel O.
New message
Visit our website