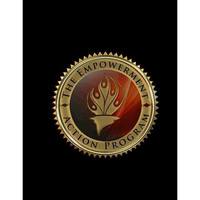 The Empoweremnt Action Program
managed by R. Taabu
About us
TEAP is a dully registered community based organization established this year 2014 to carry out its activities in Wakiso district in the fields of capacity building, women empowerment, child development and HIV/AIDS and as well in other districts such as Kampala, Mukono, Kayunga and Mpigi. The organization is governed by an Executive committee which manages its affairs on committee basis. TEAP intends to help those organizations struggling to carry out their intended objectives. And all resources as needed are only for the attainment of the objectives however many other worthwhile programs and activities can as well be addressed.
1. CAPACITY BUILDING:
There are many grassroots organizations with good objectives and commitment, but some of them lack appropriate management structures and capacity to carry out their intended objectives.

This program is mainly to: The purpose of this project is to mobilize and equip small grassroots CBOs and FBOs to be able to provide appropriate social services effectively at local levels. These are mainly drawn from Nabweru, Wakiso, Kakiri, Kasanje, Nsangi, SSisa, Gombe, Kira, Namayumba, Kakiri, Katabi, Makindye and Nangabo. 300 organizations each will send 3 people total 900 organization leaders to be equipped within 3years.

PROJECT AIMS / OBJECTIVES:
i. Building capacity of 300 grassroots organizations in Wakiso district by the end of 3years. To equip them so that they be effective and competent to offer appropriate community development at grassroots levels.
ii. Empowering emerging organizations to put in place appropriate management systems for effective programs implementation.
iii. To promote unity and collaboration among grassroots organizations in the target area for the purpose of enhancing constructive networking, information /resource sharing and increased team work.

2. TEAP WOMEN PROJECT
Women in Uganda are the most vulnerable gender group who are affected by every problem that affects the family. This begins right at early infancy stage when the girl child is being raised by the parent. The girl child is raised to cook, cleaning the house, clean dishes, fetch water, listen and obey the opposite gender without question. Early childhood labor is mostly on the girl child rather than the boy and too much is expected from the girl child even where such responsibilities is supposed to be a shared effort among the family.
Young girls grow in such vulnerable circumstance to the extent that they cannot independently make decisions and where they have to it has to be in form of violence to society not necessarily a freewill choice. No wonder prostitution, and promiscuity is at the pick in the nation and properly in the world is because the girl child, the women does not see her divinely given uniqueness. Due to cultural and traditional customs some of which are now in friction with the modern generational standards the girl child is left with self stigma, self denial, and self condemnation.

The Vision and Mission
TEAP WOMEN is a project of TEAP intended to address the problems of women especially young single mothers, girl children, widows, disabled women and all other vulnerable women groups. The vision grew out passion as we saw women suffering from time to time. Seeing the problems affecting single mothers who have to struggle to make ends meet due to financial limitation.

AIM AND OBJECTIVES
- To empower and build capacity of women especially single mothers and young girls to be self supporting, independent and decision makers.
- To provide care to women affected by domestic violence, sexual abuse, defilement, rape and poor parenting.
- To provide psychological/trauma counseling for post abortion emotional wounds
- To advocate for the rights of women and the girl child
- To sensitize, train and equip women especially young girls and single mothers to combat unhealthy behaviors which promote emotional problems, disease and death
- To mitigate the effects of HIV/AIDS, Domestic violence and Sexual abuse
launched after her legal establishment which is part of the ongoing logistical process.
3. PEOPLE WITH DISABILITY SUPPORT PROJECT
People with disabilities include long term physical, mental, intellectual or sensory impairments such as blindness, deafness, impaired mobility and developmental impairment. While courses for disabilities may vary from person to person and their ability to do any form of work, or live longer depends also on how and where they live. Some people may have more than one form of disability and many, if not most people will acquire a disability at some time in their life due to physical injury, disease or aging. In Uganda about 16% of the population has some sort of disability (Uganda demographic and House Hold Surveys UDHS 2011). The 2011 HIV/AIDS Indicator survey showed that the AIDS scourge is rising among people with disabilities yet they do not have specialized information to deal with the pandemic (Edison Ngirabakunzi, the Executive director of National Union of Disabled People of Uganda NUDIPU).
Statement of Need:
Because the problems that affect lives of people with disabilities are quite many and the systems cannot be changed overnight, there is need for any and all concerned people to respond to the needs and problems of people with disabilities. Some of these people only need a little push, others needs long term care and concern while others can still be the agents of change through their abilities, professional skills and natural talents.
AIMS/OBJECTIVES
1. Raising the living conditions of people with disabilities, especially women and children in Wakiso district initially and later all over Uganda.
2. Promoting care and concern for the people with disabilities in the target area for 3-5 years initially.
To support talent development of people with disabilities in Wakiso district initially and later all over Uganda
5. TEAP CHILDREN'S PROJECT:
The children at TEAP are mainly children of single mothers at Nansana Kibuloka and Gobero villages. At Kibuloka there are 168 children and in Gobero there are 67 children. The children meet only on weekends, they met to play, share talents such as singing, dancing and reading, have a simple meal together and or just socialize because many of them do not have a chance to socialize with proper guided parenting. As their mothers are too busy to look for bread and provide for school need. These children sometimes loose meaning in life and they end up in similar problems that affected their mothers such as early pregnancies, boys dropping out of school and sometimes become bad elements in community because though they go to school they are only offered academics which is aimed at scoring grades but not behavior change focused.

Objectives:
• To meeting the short term and long-term development needs of orphans and vulnerable children in Wakiso district
• To empower children in all aspect of life
• To uplift the hope for orphans and vulnerable children and lead them to be change agents as they will have seen both sides of life.
5. TEAP HIV/AIDS PROGRAM:
The TEAP HIV/AIDS Peer Education program is designed to reach in school youth with simple education and life skills coaching messages to be designed by the organization in line with current HIV/AIDS education and awareness resources but with a cultural approach to fit in with the target groups.