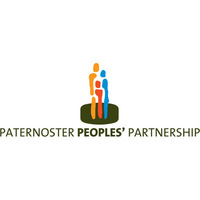 Paternoster Peoples' Partnership
managed by B. Rootman
About us
In Paternoster, a unique fishing village on South Africa's sun-bleached West Coast, the villagers know that to survive modern-day economic challenges and at the same time ensure that the character of the town be upheld and safeguarded for future generations.
The Paternoster Peoples' Partnership, a community initiative – for the people by the people - strives to empower the community to take charge of its destiny.
We do this by developing and maintaining solid future-orientated programmes that will create opportunities for the youth of Paternoster.
The Paternoster Peoples' Partnership is actively involved in many actions – the Feed a Kid project, after school care, sports development, music, art and woodwork classes and skills development in various fields. This is actively supported by formal and informal initiatives in Paternoster.