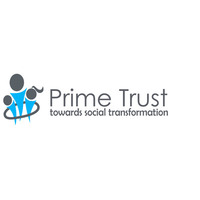 Prime Trust
managed by S. Maria Arasu
About us
History
Mr SM Arasu founded Prime Trust, an Indian Non-Governmental-Organization, in 2002. Along with his family members he took upthis initiative to support women and children from the village where he was raised. Since his youth, Mr Arasu had a strong desire to carry out social and educational programs that could empower local women according to their specific needs.

Since 2002, Prime Trust has grown, and each year has welcomed volunteers from around the world who have supported and helped us grow. Prime Trust now has a distinctly international character due to so many exchanges between foreigners and its' Indian (Tamil) staff. Prime Trust is steadily growing, and works everyday towards improving the lives of the less fortunate in Pondicherry and its surroundings.

Vision
At Prime Trust, we strive to create a world free from exploitation and discrimination, where everybody – irrespective of gender, religion, age and social status- has the opportunity to live their lives to their full potential.

We wish to reintegrate and render sustainable the most marginalized communities through a process of empowerment.
We aim to create grassroots institutions and facilitate their connection with other existing institutions.

Mission
Overall objective: to bring about social transformation through empowering the rural and the urban poor and enable them to become self-reliant.

Mission: Support women and children who find themselves in situations of poverty and injustice in the South Indian city of Pondicherry and in Tamil Nadu State.

How?
By developing economic and social programs adapted to numerous situations: see our Core activities and Projects.

1. Women Empowerment Programs: Formation and Linkage of Self Help Groups, Micro credit, Vocational Training on Tailoring, Embroidery, Handicrafts making, Handmade printing and developing entrepreneurial skills.

2. Integrated Child Development Programs: Home for the abandoned girl children, Day Care Centres, Evening Schools, Child Sponsorship Programs, Children's Parliament, Support for visually impaired students.

3. Awareness Generation Programs: HIV/AIDS, Nutrition, Health and Hygiene, Diabetes, Cancer, Mental Illness, Child Rights, Women Rights, Child Labour, Environment, Consumer Awareness.

4. Rural Medical Mission: Prime Trust supports un reached population by providing health care and support them to take up treatment at speciality hospitals.
Contact
10, 9th Cross, Rainbow Nagar
605011
Puducherry
India


S. Maria Arasu
New message
Visit our website