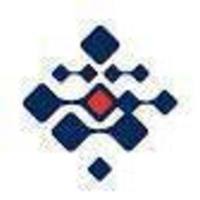 Paritybit computing
managed by m. Adedeji
About us
In Ibadan district of oyo state – is home to about 1050 children which includes orphans, aged ranges from 1 - 17 years. One problem faced by this secondary schools is its dependence on donations both from foreign and local donation for knowledge gaining and experience in other to have solid educational background in the IT world with Rasberry pi computer the cost of setting up the non profit workstation will be a piece of cake with our level of knowledge on programming and with the level of knowledge our team have..With this the children can compete with there follow colleagues worldwide.
The initial focus is on teaching the students basic computer literacy, and the team chose the Raspberry Pi based on its low initial cost, its anticipated low maintenance costs, its low power consumption and its use of Open Source software. Marcus believes – and we think he's probably right – that this is the first Raspberry Pi computer room in Oyo state
Ever since we learned about the Raspberry Pi, we were dreaming of a computer lab equipped with these little wonders for this school children..
And so last month, we traveled with a group of four Pi enthusiasts (Samson, James, Adebayo and myself) to Cameroon with 30 Pis in our suitcases. Also, we bought HDMI to VGA convertors here in Nigeria because we knew it might be hard to find HDMI screens over there. So the class needs to be powered by a small generator of Chinese manufacture.
That's why we are building a modern internet café near the children's home - to provide 10 workstations and monitoring the children activities on the internet will be monitored and a lot of ebooks site and ebooks will be provided for the children both for reading online and for downloading there they will be able to gain enough knowledge and a moderately high-speed internet connection. printing, photocopying scanning creation burning of CDs & DVDs and lamination of documents and submission of proposal and project works after to know they ability in respective IT knowledge they have gained.
The potential benefit for the less privilege will be a reduction in its dependence on donations. This children, through their participation in the Internet Cafe, will acquire independence and teamwork skills as well as valuable practical knowledge in IT, the internet and business practice and fabrication of materials and component from the knowledge gained from the internet . In addition, the local community benefits: an internet cafe brings a virtual world to their fingertips and allows the people of the district to take advantage of the technological progress..