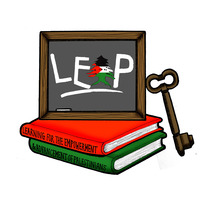 LEAP Program
managed by M. Makkawi
About us
Learning for the Empowerment and Advancement of Palestinians (LEAP) is an educational empowerment program for Palestinian refugee-youth in Lebanon that is dedicated to nurturing the intellectual growth and creative curiosity of our students. LEAP encourages youth to become agents of change by supporting them in their educational pursuits, providing a safe and productive space to explore a myriad of hobbies and interests, and re-inspiring a desire to learn. While our students will graduate into a society that denies them their most basic of rights, education is one of the most valuable tools to help empower them to live self-sufficient and dignified lives. Education is a liberating tool that will help students make informed and sound decisions both inside and outside of the classroom.

LEAP works in two ways: while an educational program for refugee-students, it also works to inform American volunteers about the plight of Palestinian refugees in general, but particularly in Lebanon. Advocacy and awareness is an important component of our program and volunteers return more informed by their firsthand accounts and experiences and share all that they have learned with their home communities. LEAP aims to be the stepping stone between a Palestinian student's dream and his or her future. Our educational projects are designed with two goals in mind: one, to help students prepare for mandatory entrance high school examinations, such as the national Brevet exam, which is administered in English and secondly, to facilitate student scholarships, college-exchange, and entrance opportunities for refugee-students. Our primary focus is on the national Brevet examination, which is required for entrance to high school and administered in English. Unfortunately, many Palestinian refugee-youth fail the Brevet exam due to low proficiency in English. LEAP is committed to remedying this impediment by helping students to leap forward to high school and beyond, thus improving drop-out rates and increasing opportunities for refugee-youth in Lebanon.
Latest project news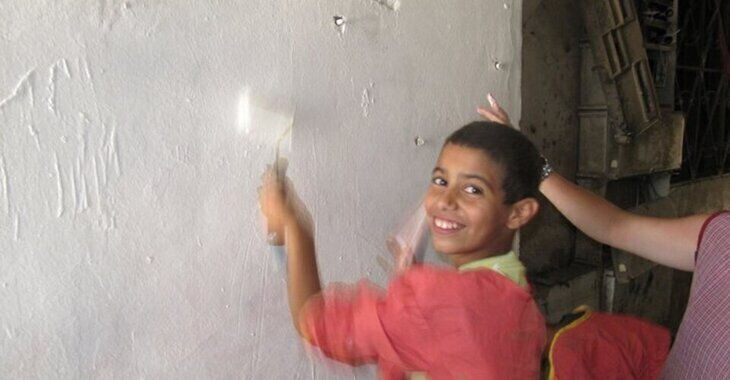 I triggered a payout for these needs:
We will continue our work to help with the educational needs of the refugees in Lebanon.   The Summer Help In English (SHINE) Project is an intensive summer camp in the Palestinian refugee-camps of Lebanon. LEAP recruits volunteers to teach English, as well as lead recreational activities while living and working in the refugee camps. In turn, our volunteers learn about the plight of Palestinian refugees in general, but particularly in Lebanon. Volunteers and students share a mutual learning and sharing experience. Upon return to their home communities, volunteers are encouraged to raise awareness about the plight of Palestinian refugees.

A donation amount of €115.00 was requested for the following needs:
Center Generator/Fuel Costs €85.00 Printing Costs €30.00
continue reading