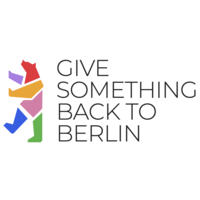 Give Something Back To Berlin
managed by A. Olsson
About us
Give Something Back To Berlin (GSBTB) is a project platform and network facilitating neighborhood volunteer work for the growing group of non german-speakers. Our community of skilled volunteers from over 60 nationalities are active in vibrant projects and collaborations throughout the city. This engagement is challenging current discourse in Germany between newly arrived and established communities; building positive outcomes.

GSBTB creates tools for community integration bringing "privileged" migrants, German locals and vulnerable groups such as refugees together. Through our extensive grassroots initiatives we create meeting points for communities that would otherwise naturally stay isolated from one another. This concrete "think global, act local" program showcases everyone's capacity to contribute regardless of passport, status, language or time spent in the country.
Latest project news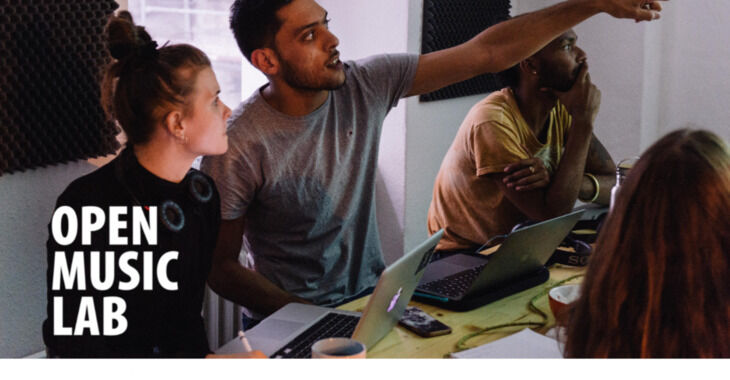 Wir haben 443,75 € Spendengelder erhalten
 The Open Music Lab is a Berlin-based non-profit collective and is part of the Give Something Back To Berlin community. 

The Open Music Lab is born from the realization that many marginalized communities face structural barriers and discrimination, which can hinder their access to and opportunities in the music industry. Music education can often feel exclusive due to the high costs associated with learning, as well as the equipment and tools required to make music. 

We are trying to find ways to counter these problems and believe music creation needs safer, more accessible spaces where cultural differences are celebrated. 

The Open Music Lab is a space where anyone can learn how to create, record, and share. All of our workshops and courses are free of charge for the students and offer a place for Berlin's diverse communities to connect and create together. We are committed to including and supporting refugees, asylum seekers, people who identify as female, non-binary, LGBTQI +, people of colour, and people with disabilities. 

We believe in the right for every human being to express themselves, be respected, and feel safe, regardless of their gender, sexuality, ethnicity, migratory status, religion, and abilities.

Our music mentors and community members are experts drawn from Berlin's vibrant music scene. We provide weekly workshops on specific topics, ranging from building a basic microphone to learning to mix and master a track, from learning about harmony and scales to writing your own lyrics, from sampling to using synthesizers. 

We also run beginners' courses in music production, radio, and DJing, as well as more advanced courses for experienced musicians. 

The donations will be used to run courses, cover course material, and room rent, and pay project staff. 
continue reading
Contact
c/o Sharehouse Refugio, Lenaustrasse 4
12047
Berlin
Germany

A. Olsson
New message
Visit our website