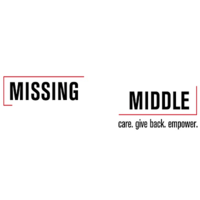 Missing Middle
managed by Roanne O.
About us
The Missing Middle is an award-winning, non-profit, social organisation in Uganda, founded by 4 INSEAD graduates: Sebastian Bak, Marieke Ebbing, Mehmet Energin & Lisette Steins. We are a team of McKinsey and BCG consultants who are all passionate about helping people and businesses in developing countries.

Mehmet has an MSc from Oxford in Development Studies, Lisette worked at the Dutch representation to the United Nations focusing on inclusive finance, Marieke worked for a Micro-Finance Institution (MFI) in Uganda and Sebastian worked for an educational NGO in Ethiopia and has extensive fundraising experience.

The Missing Middle empowers Ugandan small business owners, especially women, by providing loans and business consultation. It aims to fill the gap between micro-finance institutions and commercial retail banks.

We have been working hard since March 2014. We have raised an our first 5000 Euros via donations and we are more than grateful to the contributors.
Contact
Dubai Marina, Timeplace Tower
Dubai
United Arab Emirates


Roanne O.
New message
Visit our website