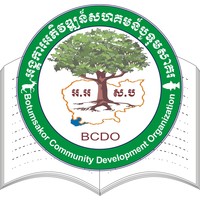 BCDO-Botumsakor Community Development Organization
managed by Sopheap P.
About us
Botumsakor Community Development Organisation (BCDO) was established in 2009 as a Non-profit NGO aiming to provide education and vocational training for the younger generation, with a focus on foreign language and environmental sustainability.

BCDO now consists of two separate schools. The original, longer running school is located in Andong Teuk, south of the beautiful Cardamom mountains. The newer school is a year into setting up in Thmor Sor, a fishing village on the opposite side of the bay to Sihanoukville.
The project aims on both sites are to help the communities grow sustainably through a rural development model. In addition to foreign language education, BCDO focuses on environmental issues, enhancing agricultural productivity, preservation of natural resources and the promotion of Sustainable tourism. The Andong Teuk school, being further in its development, includes a library, playground and the production of Bio-gas and Bio-briquettes. The Bio-gas provides alternative energy, reduces indoor air pollution and cuts on the labour and resources of wood-cutting. It also grows its own vegetables to be self reliant. We hope the Thmor Sor school, whilst so far having less of these facilities, will develop along similar lines.
Since its founding, BCDO has collected only nominal fees from its attendees, which are used to defray the costs of electricity, water and rent. The Thmor Sor school currently has 3 classrooms teaching groups from the ages of 5 to 25. Many children in the community come from circumstances that are too impoverished to afford any fees, and so do not attend school. It is for these children that the 'Bottle School' project has been started.
Please visit the website, www.bcdo-cambodia.org, for more details.
Latest project news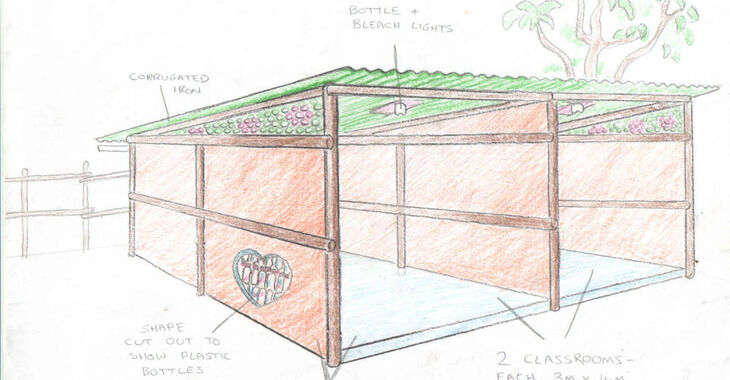 I triggered a payout for these needs:
As we still need to complete some parts of the kitchen and order some more materials for the concrete wall. We would request this small amount to continue.
A donation amount of €305.00 was requested for the following needs:
Kitchen €202.00Concrete wall €3.00Employ the villagers help filling the bottles €100.00
continue reading
Contact
Thma Sa Village, Thmor Sor Commune
09204
Koh Kong
Cambodia


Sopheap P.
New message
Visit our website