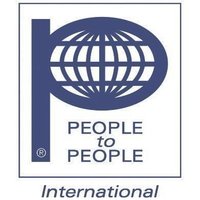 People to People International, Nigeria
managed by Amarachi E.
About us
People to People International, Nigeria Chapter is a community-based volunteer organization which works to increase international understanding and education on a local level in Imo State and other communities in Nigeria. Our chapter participates in a wide variety of humanitarian and educational initiatives. PTPI Nigeria is dedicated to promoting cross-cultural communication across Nigeria communities by spreading Peace through Understanding. Tolerance and mutual understanding are central themes. While not a partisan or political institution, PTPI Nigeria supports the basic values and goals of its founder, President Dwight D. Eisenhower.
PTPI believes that a network of culturally knowledgeable global citizens will be an active force in creating and sustaining a more peaceful world. It is through connecting people across borders and cultures that we build the relationships that create understanding, the aim of PTPI is to offer multinational experiences that foster cross cultural learning, develop global leadership skills, and connect with an international network of people committed to making a positive difference in the world. Because in an increasingly interconnected world, success in making positive difference will come to those best prepared to work and lead across borders and divides, People to People International, Nigeria provides innovative ways for people to Experience, Learn, Lead, and Connect.
Contact
Umuezeala Owerre
321
Ehime Mbano
Nigeria

Amarachi E.
New message
Visit our website