Rural Community Development Welfare Orgnization
managed by Rubina K
About us
RURAL COMMUNITY DEVELOPMENT WELFARE ORGANIZATION welcomes its visitors who have shown interest in getting information about the work our organization is doing for the uplift of the poor exploited and neglected community members who are living in adverse and inauspicious conditions.

We are very confident that while going through each part of the web site you will get detailed information about the challenging efforts of our devoted, dedicated and determined workers who are working hard to achieve the aims and objectives of the organization.

We are optimistic that the work which is being done for the uplift and development of poor of the poorest community members will surely bring a useful and effective change.

We are working on following programs for the development and uplift of the community members;
RURAL COMMUNITY DEVELOPMENT WELFARE ORGANIZATION is very actively, aggressively and assertively working on programs which could bring a healthy and vigorous change in the lives of the disadvantaged community members.

RURAL COMMUNITY DEVELOPMENT WELFARE ORGANIZATION has selected and implemented following programs and projects for the growth, enlargement and expansion of community member capabilities so that they may break the cycle of poverty and oppression, by earning their living in a dignified manner and to accomplish our aim and objective we managed to start. To alleviate poverty by empowering socially and economically marginalized families through interest free microfinance and by harnessing entrepreneurial potential, capacity building and social guidance.
Latest project news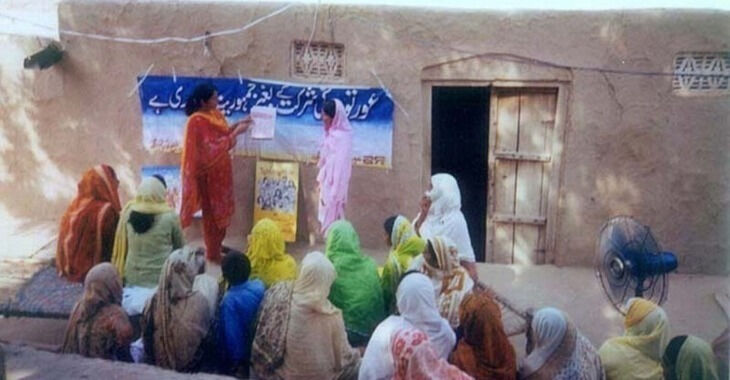 Donations that cannot be used for the project
Dear donors,
when managers of a project haven't requested a payout over the course of a longer period, the German law and our terms of use provide that we (gut.org gemeinnützige AG, operator of betterplace.org) use the money for our tax-deductible purposes. The same applies to the cancellation of a project, where the manager of the project is unable to realize it.

Therefore we will use these donations for the following purposes:
https://www.betterplace.org/c/help/when-donations-cannot-be-spent-for-the-project/

Thanks for your support,
the betterplace.org-team
continue reading