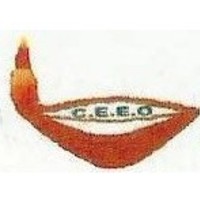 Cultural Educational and Environmental Org
managed by M. Ali
About us
Cultural Educational and Environmental Organization is a bridge registered by Government of India and State Government of Jammu and Kashmir under societies Act VI 0f 1998 (1941 A.D) 5643 s and with Planning Commission of India ngo/VO JK/2011/0045462 .
CEEO is a name entrusted with moral and core values of social empowerment and communal harmony.
Since its inception and the work for society leads its journey from District Budgam to every corridor of Kashmir Valley and now coverings regions of Kargil and Ladakh.
Cultural Educational and Environmental Organization is a platform crafted for people of world. Who have firm believe to work for welfare of people. This organization is non-political and registered by Government of India and Government of Jammu and Kashmir under societies Act 1860.
The inception of CEEO goes back to the year 1990 but finally registered on 7th April 2008 under registration number 5643-s by the law of civil societies. The dedication of organization has achieved its milestone by its brainchild late Gandhian shrimati Nirmala Desh panday Jee, an eminent social work in India and abroad.
CEEO keenly observed role of common man in opening the gates of national integration and communal harmony. It is because of tremendous efforts of CEEO Secretariat, it started working throughout India on grass root levels in the form of chapters and in abroad it exhibited its potential in different arenas. The real spirit of social work has been exhibited by organization in its framework and also engraved in its emblem CEEO defined a path of community development and common good for people of Kashmir, Kargil and Ladakh.
CEEO started its own lobbying group with the help of eminent social workers, Whistleblowers, Journalists, Trend watchers and especially student and farmers community of India. ; The real myth of Organization to lead the nation without barriers of social evils. It is necessary for an Organization to work for development of society in all spheres. Youth factor has tremendously supported the emblem of Organization especially in achieving the goals decided by CEEO secretariat.
CEEO has its own Women council, sports council, education council and different departments attributed by the secretariat of CEEO to the people designed and selected for the purpose. Every year a general election took place to choose managing body and re-elevate performance on quarter basis.
CEEO believes in ahimsa and brotherhood. National integration is main motive of organization.
CEEO is a member organization and registered by UNICEF,WHO,ILO,UNO,REDCROSS,Economic and Social Council,WTPO,Stop TB Foundation, World Aids Society, World Youth Council, Indian American Cultural Exchange Programme, World Cancer Society, World Sports Society, Women's Council, Amnesty International, Human rights watch, DE vex Wire, International civil societies and in India it is registered by GGF, VHAI, NACO, AIIMS, CANCER SOCIETY, Concerned Ministries of India, CSWB,JKSWB, Right to education, Women and child rights organization, India against Corruption.