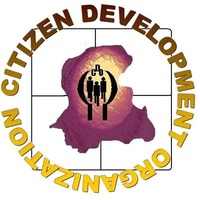 "Citizen Development Organization"
managed by Hayat B.
About us
Citizen Development Organization (CDO) is a not-for-profit, non-governmental organization, registered under Social Welfare Act 1961 with registration No. DO/ SW/ CD (JCD)/ VA-74 of 2006 dated 12 Dec 2006 by a group of young development Professionals.

Since its inception CDO has worked to ensure a peaceful and secure environment within communities. CDOs goal is to eliminate poverty and violence from society by means of encouraging human rights and civic education culture. CDO is striving for the integration of civic education and human rights concepts into the entire society; not only at the local level but also at the wider Provincial Level. It is a step towards developing community where every citizen has equal access to re-sources.

CDO has been established in an unorganized society where the entire educational system is paralyzed by relevant actors, health facilities are lacking, socially and morally, citizens are compelled to follow. To develop a trans-cultural model of the "right to health" approach and commitment to social justice and change in the region, by examining health in the context of people's life –moving beyond the individualistic approach to include extended family, social, cultural, political, religious and economic conditions. The model is based on analyzing the links between health and human rights focusing on the community approach and development. Such a model has been developed through capacity building, professional advancement, professional credentialing, and the ability to act as an ethical change agent in a constantly changing environment by empowering the family and community initiatives in alliance with existing community resources.

The Citizen Development Organization has distinguished for its leading position in the region as an organization of excellence in capacity building, professional practice and of its critical analysis of the linkage between basic health and human rights. CDO is proactive and innovative in efforts to alleviate inequalities in health, education and women's rights making family empowerment more accessible and culturally acceptable while providing each individual with dignified service. We had gained distinction for our critical analysis of the contextual linkage between health and human rights, and contribute creatively to the local, regional and global right to health approach movement and prevention of torture.
Contact
Garhi Khairo Panjgali
79050
Jacobabad
Pakistan


Hayat B.
New message
Visit our website