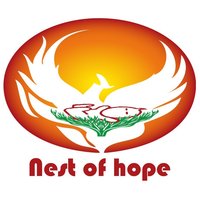 Nest of Hope cameroon
managed by H. TONGA
About us
Nest of Hope was founded in 2006 by Mrs Ndikum Helen as a working group within the human rights organisation The Minority Rights Group. Its focus was to raise the issue of rural women in Buea and in other rural areas of Cameroon who came out in a small community group to finally write down problems they face like lack of capital, lack of social amenities, lack of water, electricity, health, poor education, poor infrastructures and marginalization due to tradition and culture. Thus, we started combining our efforts to support ourselves and our communities and this is how a small group was formed. Nest of Hope became an official charity in 2009.
Our involvement in many community development projects has provided us with a very reliable and sound working experience to properly address the issue. With the presence of local and international staff and based on past experience in working in Tole and Small Soppo areas within Buea, Nest of Hope hopes to successfully carry out this projects if granted funding.

Our vision is to advance the development our villages and securing improvements in health and living conditions of marginalized women and children in our community.

Our mission
Empowering Young Women to take up challenges and effect change in their own environment

Main goal
The one and only goal of Nest of Hope is to work and raise the standard of living of the rural poor woman population of Cameroon. To do so, workshops are organised on socio-agricultural topics. In front of a feminine audience, mostly illiterate, the educational team combines the teaching of traditional know-how with scientific knowledge, in order that all was quickly understood and put into practice.
Other Objectives

- To improve the health of the underprivileged women in Cameroon
- To give the poor and underprivileged a chance to be educated
- Bridge the digital divide (ICT (Information communications Technologies) training and access)
- Help needy communities ( bring clean water, solar energy where needed)
- Promoting Entrepreneurship amongst young people, especially out of school youth, through training workshop and action planning leading to the development of small scale income generation activities such as market gardening, pig rearing and poultry farming
- To fight poverty and unemployment (provide low-interest loans to women especially and equip unemployed and underprivileged youths with marketable IT skills to help them self reliant).

Mobilization of members: Nest of Hope mobilizes its members in order to have a common voice that would present and represent needs and challenges specific to abuse of their rights to education, reproductive health, and employment and to help them recognize their challenges and potential to eradicate them.
Capacity building: Nest of Hope believes in empowerment of its membership. We do training into strong active advocacy groups able to define and articulate women rights specific issues and seek redress to them.
Advocacy: Nest of Hope works with its members to lobby and advocate for the rights and services to disadvantaged and vulnerable rural and urban poor women including the persons with disabilities. specific needs and legislation, provision of support for meaningful and sustainable livelihood initiative and lobby government and civil society organisations on the need to under take the prevention women rights abuse and provision of women user-friendly services i.e. education infrastructure that is girl child friendly, good maternal health care systems, equal participation and presentation in, leadership, decision and policy making etc
Livelihood support: Our organization is mainly concerned with the vulnerable rural and urban poor women and girls. These include subsistence farmers, grand mothers, housewives who have no formal employment. These if any live on less than 0.25 dollars perday

Our SWOT analysis:

 Strengths - Nest of Hope is governed by a statute and internal rules and regulations. Its operations are managed by an Executive Bureau headed by a General Commissioner (Chief Executive Officer) with a long experience of community service and additional education from several national and international seminars.
 Weaknesses – Our organization is unable to retain a permanent team of staff. We have more volunteers than staff members and this creates a skills deficit. We often have to seek the assistance of state social welfare workers in the Ministry of Social Affairs and Women Affairs in our locality.
 Opportunities – We have a partnership agreement with the Ministry of Women's Affairs, Social Affairs, the National Commission on Human Rights and Freedoms and other organizations with similar programs and objectives as ours. We have been able to successfully implement nine projects since our creation.
 Threats – We are unable to secure financial support from the State to promote our activities. So far our personal contributions and donors from well wishers are the only source to promote our activities.