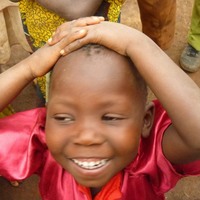 Help The Orphans Foundation
managed by Michael F.
About us
The recently founded organization "Help The Orphans" has comitted itself to ensure that orphans, street childrens and childrens in need in Tanzania are cared for and have a chance of a better future. Many of these childrens are victims of AIDS or other diseases, violence, discrimination and neglect of education. They need help to cause sustainable change in their environment.

The main project is currently the work in the village Igamba (in the Mbeya region). In addition to operating activities in Tanzania, another important aspect is to gain publicity in order to get money for the project.

Our vision for the future is to create sustainable change, not only in Igamba, but also in other places in Tanzania.
Contact
P.O.Box 29
Igamba, Mbozi
Tanzania


Michael F.
New message
Visit our website