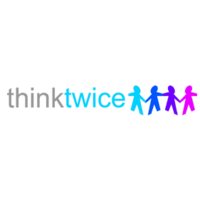 Think Twice
managed by R. Burland
About us
Think Twice was registered as a Charity with the Charity Commission in England & Wales with Charity number 1144619 in November 2011.

Think Twice was originally only a name given to a cause run by Cofounder, Ross Burland, in memory of his best friends son, Theo James Ficken. The cause was for the benefit of children living in extreme poverty at an orphanage and shelter called Casa Guatemala in Central America. The shelter had been set up for children during the civil war in Guatemala and can be located in the jungles along the impoverished riverbanks of the Rio Dulce. Ross had been volunteering at the orphanage for 9 months, from July 2010 to the end of March 2011, until he decided to embark on a challenge and solo bicycle journey that would continue to raise awareness for the cause that he had named with words taken from the lyrics of 'Another Day in Paradise'. This was a song by Phil Collins with music video and imagery of the homeless that had made an impact on Ross at a young age. The challenge was called 'Think Twice' does 'Bici-Loco' and this took a spontaneous and ill prepared Ross over a month to ride through treacherous Central America by himself. The route he rode led from mountainous Guatemala into the hilly coastal climbs and dangers of gang land El Salvador, then around the impoverished gulf of Honduras and on into the gruelling head winds of Nicaragua before finally making it to his final destination of costa Rica in time for a flight back to the UK. This was all done on a shoe string and with just about enough cash to afford to pay for his daily water intake and a couple of road side meals per day. The 'shoe string' this journey was made upon actually kept his frying pan attached to the back of his bike, but it didn't save his companion 'Wilson' from falling off and never to be seen again; (a face carved into a pineapple; You know, that would keep Ross company along a lonely journey). 'Wiiiiiiilsooooon!'. Meanwhile, soon learning of the abundance of mangoes that he could simply scavenge from the road sides and train himself to survive upon, he was in fact able to save a little cash which meant he would have some left over and enough to pay for a street-kids breakfast and some clean clothes for him. His adventures were filmed and promoted through social media and funds were raised to support Casa Guatemala.

Since returning to the UK, Ross and his long time friend Benedict Ficken came together and established Think Twice as a Charity. They appointed a board of trustees and directors to run Think Twice to ensure the Charity would make lasting positive differences in the lives of people in the UK and Overseas. To date, Ross and Ben have concentrated their efforts setting up the foundations of Think Twice in the UK and continue the development of programmes in Guatemala.

We are continuing our work to date in Guatemala and we have been developing our accredited vocational skills training centre, 'Constructing Futures' in the UK.

Our Work involves the relief of poverty, the advancement of health, education, vocational skills training for employment and development through sport.
Contact
35 Kings Hill Avenue
ME19 4AJ
Kent
UK


R. Burland
New message
Visit our website