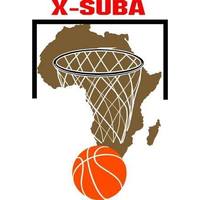 X-street Uganda Basketball Academy
managed by K. Agaba
About us
We are a non profit organization registered under the directorate of community based services of Jinja district Uganda operating in less fortunate communities of Walukuba-Masese division a suburban setting of Jinja town.

X-SUBA mission is to establish compassion and create hope for vulnerable children between 5 to 18 years in these communities by use of sports/Basketball as the champion sport, Art and Life skills to create hope for less fortunate child.

X-SUBA was founded in 2012 by Mr. Okongo Paul a former professional basketball player in Uganda and a Social scientist by profession. With
interest in the sport, he supported young people to learn the sport at
an early age and enrolled on several young people who were street
children and children from less fortunate families. Now the three programs (Sport, lifeshills and art) complement each other to meet the needs of these children. Other sports too have also been introduced such as; football, tag rugby, netball to engage all with interest in sports though basketball is the lead sport.

We partner with four primary schools in the community and here we run our lifeskills program along with sports activities to support child mental development. The life skills program we offer is designed to equip these young people with skills that will guide them in their day to day life. The curriculum offers knowledge on very many subjects which include; critical thinking, self expression and presentation, reproductive health, entrepreneurship, career guidance and mentoring and so much more. The curriculum was recommended too by the principle of education of Jinja district for schools we partner with. X-SUBA enrolls and trains volunteers to lead these classes in our partner schools, homes and session days at the academy.

We also partner with Uganda Police on Childrens Rights and run other projects like; Cloth the Child and Watch me Dance under the Art program with the main objective of Identifying and exploring talent in music, dance and drama.

Apart from working with children, we go ahead and reach out to the community to take part in community development. We e.g. carried on a community awareness project sensitizing the community about child safety specifically focusing on how to keep safe away from kidnappers after lots of cases were being reported about child sacrifice rituals. In addition, we have reached out to our out of school youths as we have carried out HIV/AIDS awareness campaigns. In these campaigns we have led classes on how to avoid infection and also encouraged couple HIV testing a campaign theme encouraged by the ministry of health Uganda. We also distributed free condoms and got the supplies from AIC (Aids Information Center).
Contact
Scott Road, plot 105
Jinja
Uganda


K. Agaba
New message
Visit our website