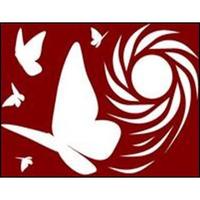 Kipepeo Community Empowerment Program
managed by J. Kuya
About us
Kipepeo Community Empowerment program (KCEP) is a community based organization that empowers needy community groups through various integrated activities to enable them achieve quality livelihood and be self sustainable.
First, we offer community development projects an opportunity to draw upon the resources of volunteers. The goal is to join with community people in their efforts toward self-sufficiency and self-reliance. The following are volunteer opportunities available at our organization:

Primary and Early Childhood Development Teachers - Volunteers get involved in primary teaching classes 1-6, baby classes, pre-care and pre-unit, sports, lesson planning and timetable structuring, examining and grading. This is done at our Kipepeo Community Education Centre.

Computer Lessons Tutors - The work involves giving free basic computer training to orphans and vulnerable youths and women in the community. The volunteer will offer training of Microsoft office packages, making training schedules for the classes, offering assessment tests and grading.

Community Microfinance Project – The work involves microfinance training using village savings and loaning methodology (VSL) monitoring and supervision, data collection during group meetings, provision of saving pass books, updating computer database, entrepreneurship training and business development. Trainings in income generating activities to enable boost their economic livelihood. Computer data base updates of the group's performance.

Orphans and Vulnerable Children Project - The work involves feeding orphans, bereavement/psychological counseling, education support, recreational activities (games, drawing, arts, and music), training of care givers in HIV prevention and home based care, and training them in basic computer skills.

Street Children Project Facilitators - Volunteers get involved in the provision of counseling, capacity building training in business development and entrepreneurship, microfinance training/monitoring, recreational activities like sports, physical activities.

Construction and Manual Work - The work involves landscaping, making bricks, the construction of classes at Kipepeo Community Academy, foreign language training. Fencing, water tanks installation and piping, gate construction, green houses construction.

HIV and AIDS Awareness Project - The work involves providing psychological support to HIV positive people, economic empowerment through training in business, visits to health centre for HIV and AIDS assessment, home visits to bed ridden HIV patients, home based care training for guardians of HIV patients, hospital visits, stone painting with HIV and AIDS awareness messages.

Work Camps – Volunteers get involved in community activities, environmental clean-ups and education, landscaping, intercultural exchange activities, construction work. Summer work camp available for 2014, June work camp and July work camp are lined up for 2014.

Football Coach for Street Children Football Club - The work involves coaching football with the street children, organizing frequent physical exercises, organizing tournaments with KCEP staff, organizing exchange visits with the local teams and management of uniforms and games items.

Office Assistant - Assisting in office work like typing, photocopying, design and printing of microfinance passbooks, lamination and binding, assisting in orientation for other new volunteers, participating in KCEP partnerships events in the community, assisting in organizing local fundraising events for the KCEP One Shilling Project aimed at purchase of a piece of land for the community resource centre. Website updates and KCEP blog and social page updates, making and contributing to the KCEP newsletters.

Fundraising Assistant - Assisting in fundraising for KCEP projects, both online and organizing events to enable raise funds to support KCEP projects and boost the KCEP One Shilling Project to enable purchase of a piece of land for the construction of a community resource centre, Kipepeo Community academy and KCEP offices.

Organic farming project- these is a project that involves preparation and planting of organic crops on the KCEP gardens for the orphans, Kipepeo Community Academy school and the general use of the volunteers while volunteering with KCEP. The activities involves, double digging, preparation of seed beds, preparation of planting beds, staking, development of small green houses, preparation of organic manures, documentation of organic farming process, education of organic farming techniques to the village groups, women groups, youth groups And other interested community associations.

Youth and women Empowerment- the project is aimed at enabling women and youths to realize their potential and engage into development like their counterpart men, women & Youths are given a priority to maximumly use their talents, potentials, skills, knowledge and their ideas to generate income and be able to meet their livelihood needs. The activities involves, organizing of women open day meeting every month, capacity building training to women and youth groups, training of women and the general community on Violence Against Women using the curriculum developed by UNwomen, monitoring, evaluation and reporting on the curriculum, documentation and impact assessment, community microfinance trainings and monitoring, entrepreneurship trainings, computer trainings, school presentations in career choices and development, self esteem, sex and health education, theater performances and village youth meetings.

Handcrafts project - The crafts making involves creation of creative hand design arts for selling that generates income to support the organization and the groups involved, using beads and locally available materials enables the creation of the items that are environmental safe. Education to the community about the creation of the items is the key, the volunteers will be involved in making crafts, multiple awareness creation and education of how to make the beads and other art works.

Health and Education Project- This is a key areas that involves human work force, the volunteers will be involved in monitoring and maintaining health status for the organization projects, ensuring that both the organization and the school are hygienic and well kept to safe guard diseases of all kinds. Education to the teachers about health concerns, the pupils of the school and KCEP staff and other local volunteers. Testing of HIV and other infections, weight and temperature, height measurement for the pupils in the school, prescription of antibiotics, referral to nearest hospitals and general assistance to attend to patients in the nearest health centre.
Contact
Luanda- Majengo Road
50307
Luanda
Kenya


J. Kuya
New message
Visit our website