Twende Pamoja Zanzibar
managed by Khalfan M.
About us
Twende Pamoja is an organization that supports different villagers in Zanzibar.It established since 1995. Through partner ship twende pamoja support different anctivities. Such School building , library ,.laboratory and teachers and students exchange.Also in health care for example building hospital and equipments.
Latest project news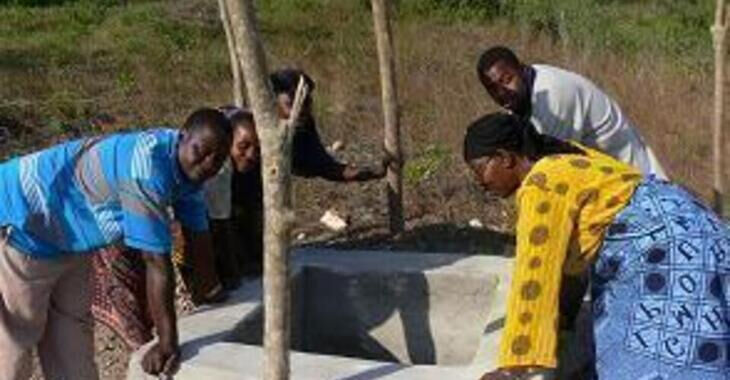 Alles wächst und gedeiht: Bungi Juli 2010
Ein Jahr nach dem Abschluss des Projektes Neuigkeiten aus Bungi. Einige werden sich vielleicht an dieses Projekt ganz besonderer Art erinnern: Bungi Garden. Zwei Rentnerinnen gründeten zusammen mit jungen Menschen eine Gartenkooperative. Mit Geldern, die über betterplace eingeworben wurden, konnte ein Brunnen gebaut werden. Außerdem wurde Muttererde gekauft, so dass der steinige Boden landwirtschaftlich genutzt werden kann.  Was auf den neuen Fotos in der Galerie zu sehen ist, ist Spinat. Er wächst dort wo 2009 noch steiniges Gestrüpp war. Auch Tomaten wachsen hier, Pili Pili, Süßkartoffeln und anderes Gemüse.
Wir wollten nach einem Jahr nicht nur wissen, wie sich das Projekt entwickelt hat. Unser Besuch bei der Kooperative hatte noch weitere Gründe: wir wollten den Teilnehmer/-innen der deutschh-tansanischen Lehrer/-innenfortbildung zeigen, wie man mit wenigen Mitteln, viel Fleiß und guter Organisation ein nachhaltiges Projekt aufbauen und entwickeln kann. Außerdem wollten wir bei den Frauen einkaufen, denn ihre Baumschule hat Pflanzen jeder Art im Angebot und diese brauchten wir für unser diesjähriges Projekt: http://de.betterplace.org/projects/122-lernen-im-dialog
In Chukwani wurde ein Botanischer Garten angelegt. 70 € der Spendengelder aus 2009 waren noch in der Kasse. Sie kamen den Frauen zu Gute indem wir Pflanzen kauften, die wiederum in Chukwani den Schüler/-innenhelfen praxisnah helfen im Biounterricht zu lernen. Etwa 50 verschieden Pflanzen konnten von dem Geld gekauft werden. Damit haben wir den Frauen die Gelder nicht geschenkt, sondern ihre Arbeit bezahlt. Das macht stolz und da wir Journalisten vom lokalen Fernsehen eingeladen hatten, war es gleichzeitig eine Werbeaktion für Bungi Garden und seine Produkte.
Birgit Mitawi für die Twende Zanzibar aus Bungi und Chukwani
continue reading