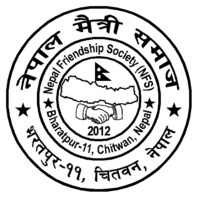 NFS
managed by Nepal Friendship Society c.
About us
Nepal Friendship Society is a non-government Organization (NGO),whose mission is to provide volunteers with a customized program such as teaching poor and Orphans children for better learning environment and scholarship for their education so they can stands them self in future.
you as a donor welcome you to help our social poor and Teaching /awareness program for better-living.
1)Helping poor /Orphans children at community center for better living:
This project able to offer opportunity for kids to develop the skills , awareness activities , handling the time.
This center offers to share the experiences between volunteers and local community children.

Helping Scholarship at community schools in rural part of chitwan , Nepal :
This project aims are teaching school age group children subject such as Maths, science , English. Help children ,who is not able to pay any money for education ,providing them Scholarship for better living.


Our future plan- In the future we would like to open a school and providing scholarship program those are not able to pay tuition fee in school or college. Our main aims in future will be helping backward people and kids for better living.
we do offer best offer in this plan which is if donor interested we can Give school Name from the name of Donor.