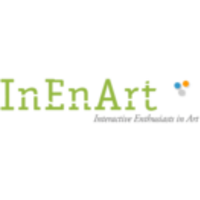 Diyalog/ InEnArt
managed by Louisa D.
About us
The Turkish Cultural Organisation Diyalog, based in Istanbul, needs your support for an international (British-Turkish-German) sport event. This match will be held in Istanbul on solidarity with the protests of Gezi Park and to demonstrate an other form of peaceful come together.

Diyalog is organizing the first "Three Sided Football match" in Turkey, which was developed by the Danish artist Asger Jorn in 1962.

The match will take place in İstanbul with the participation of the London based Philosophy Football FC/UK, Dynamo Windrad/Germany, and Gazoz Ligi/Turkey on the 14th September 2013 in the frame of parallel events of the 13th Istanbul Biennial.

Three-sided football is a variation of association football with three teams instead of the usual two. It was devised by the Danish artist Asger Jorn to explain his notion of triolectics. This game purports to deconstruct the confrontational and bi-polar nature of conventional football as an analogy of class struggle in which the referee stands as a signifier of the state and media apparatus, posturing as a neutral arbitrator in the political process of ongoing class struggle.

A three-sided football game, with each team representing one of the main political parties, was played on 2 May 2010 in London in the run-up to the UK Election. This match was organized by the Philosophy Football FC.

Please find detailed information on our website about the match on September 14th: http://www.inenart.eu/?p=10763
Diyalog is a non-profit NGO, situated in Istanbul, dedicated to the philosophy of building cultural bridges between Turkey and Europe.

We need financial support for:
- the accommodation for the players
- the rent of the sport location (includes the preparing and cleaning costs of the location)
- the travel costs of the players
- printing flyer
- catering for the players
Contact
Molla Çelebi Çesme Çikmazi 1/3
Istanbul
Turkey


Louisa D.
New message
Visit our website