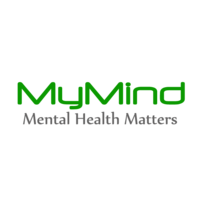 MyMind
managed by K. FIKERT
About us
MyMind was founded in 2006 as a self-referral model of mental health. A social enterprise designed to tackle many of the inadequacies of mental health care. We provide affordable and accessible mental health supports to people in their communities, focusing on early intervention to promote positive outcomes.

MyMind operates as a non-profit but utilises a social enterprise model that allows it to generate revenue covering close to 80% of its running costs. Profits arising from our fee-paying clients are used to subsidise our clients who cannot afford full fees. People contacting MyMind for support are typically seen within 72 hours. We currently operate three centres in Ireland with a team of 80 qualified mental health professionals including psychologists, psychotherapists, counsellors and one psychiatrist.
Our plan is to expand to other European countries.

At MyMind, we believe our project addresses a huge social need, and provides proven positive mental health outcomes for lives impacted by mental health issues. Our affordable and timely mental health services mean people have the best chance of getting back to a positive frame of mind sooner and with lasting results. We impact the lives of individuals, their communities and society as a whole.

MyMind's Impact:
- Between our three offices (two in Dublin and one in Cork) we are currently hosting around 850 sessions per month.
- Since 2006 we have seen more than 6000 face-to-face clients, and our online services have directly impacted a further 4500 users.
- Over the last 7 years we have grown by 30% year on year.

Growth Strategy 2013-15:
- Achieve operational self-sustainability by 2015.
- Scale our impact by moving to other cities: Limerick/Galway in 2014 and potentially Belfast/Derry in 2015.
- Social franchise our model to other countries in Europe.
- Develop a MyMind App to accompany our existing 'e-MyMind' project.