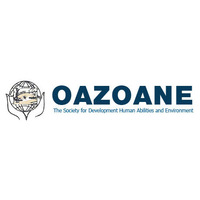 OAZOANE The Society for Development of Human Abili
managed by Saravanan D.
About us
OAZOANE (The Society for Development of Human Abilities and Environment) is a state level voluntary, development organization of grass root groups to initiate, support and strengthen the community groups in their efforts to solve the micro level problems through community evolved community intended and community propelled actions. It was founded by the band of committed and educated youths bearing the burden of rural masses. The promoters of this Organization were inspired by the Grassroots realities, their exploitation, poverty, disease and the lifelong misery prevalent in rural India. It has been registered under the society registration act of Tamilnadu and also registered under the 80G, 12AA, and FCRA and continuously renewed its registration with concerned registration departments.

Vision:
To improve the proficiency level of grass root people by strengthening and facilitating them for total transformation to alter their unjust social
System.

Mission:
To serve as platform to provide necessary inputs to the grass root movements and develop their skills and accelerated for an equitable, Social, economical, cultural and Human development.

Values:

Commitment, Quality Service, Empathy, Honesty, Love & Affection, Excellence.