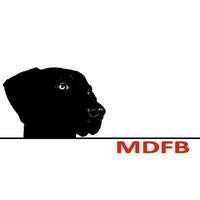 Marianne`s Dog Food Bank
managed by Amila Č.
About us
JOIN OUR GROUP ON FACEBOOK - https://www.facebook.com/groups/366871233352351/


Hello friends!

We are undergoing some changes at the moment and we are establishing contact with new people, who - on a daily basis - make a big differencefor dogs and cats in Bosnia. People who may only have little themselves, but who have the biggest hearts when it comes to making a difference for the many dogs and cats that get into trouble in times of crisis.

Every day they look into the eyes of animals in need, and make a difference for them. Sometimes having to bear the great sorrow of seeing the light go out in beautiful loving eyes and they despair. Some have brought dogs and cats to safety into private pensions and are trying to improve their chances of adoption over time. They deserve our support, respect, friendship and help.

We are so lucky that companies, both large and small, are supporting our cause by donating food and other goodies for dogs and cats.

Pansion King in Sarajevo makes a huge difference for sick and injured stray dogs that we have been asked to help. Their expertise is expensive, but for many dogs it also constitutes the difference between life and death.

Dawn's Nest also helps dogs to live a protected life while they recover from injuries and are being socialized, and the ultimate target for most of these dogs will be adoption either locally or internationally. Here we also try to break the vicious circle that again and again means new litters born into the world to a life of hunger, disease and various threats in a world that is not suited to protect them. Human indifference and evil, accidents and illnesses pose a threat to their lives and their health. Spay/neuter and time to heal after the operation in Dawn's Nest before they return to the area they know is a really important part of the help we can provide.

We have tried to make some guidelines and to describe how you can best support our efforts.

For our friends in Pension:

Help them through general donations and virtual adoptions to remain protected, wherever they are. There may be differences in how many people are needed to sponsor individual dogs, and this can sometimes create an imbalance in who gets donations, and who doesn't. We hope for your acceptance that in these cases we will spend the surplus from one dog to cover the deficit for another - on the grounds that once we have taken them under our wings, the bills have to be paid so they don't end up on the street again and we can continue the good momentum we have started.

Let's team up and help them home - one dog at a time - by sharing, sponsoring and practically by getting them transported to a loving and permanent home.

For our friends - the rescuers:

Through virtual adoption of a rescuer you can support her/him in being able to feed the strays. Either those who are being fed now, and where it can be difficult to make ends meat, or by enabling her/him to feed more strays in need in the community.

Through virtual adoption of a dog you can help to improve the possibility of adoption, or that the dog can be safe in foster care, pension or otherwise. Since the dog's and rescuer's need of assistance varies a lot, it will be different, what you can help them with.

We would like to do it this way: If you have virtually adopted a dog in pension, you can help with pension costs through MDFB and we will then forward the money to the rescuer. For Dawn's Nest and dogs in Pansion King, we will pay for their stay there.

As long as we are able to get food donations transported to Tuzla and Sarajevo, we would like to use your donations for virtual adoption to help us get the food to Tuzla and Sarajevo.

There are some practical limitations, which means that for some rescuers it will only be possible to receive money. But for those rescuers who are close by we will distribute food which is of a much better quality than what you can buy locally. In times when there is nothing to send, we will send money to the rescuers.

These weeks rescuers whowant to be part of our network are describing themselves and the dogs / cats they help so you can get an insight into who they are and what they do to help animals in need. If you are a rescuer and would like to be a part of this, contact Amila Citakovic, Marianne Søndergaard or me.

If you sit at home thinking - what can I do, I only have very little and does it matter at all? - the answer is yes! Choose whatever project you feel like, and see how you can make a difference when you are updated every 14 days about the rescuer, the dog, the cat and the change that your assistance has helped to make.

Welcome to our family,
Marianne`s Dog Food Bank
Latest project news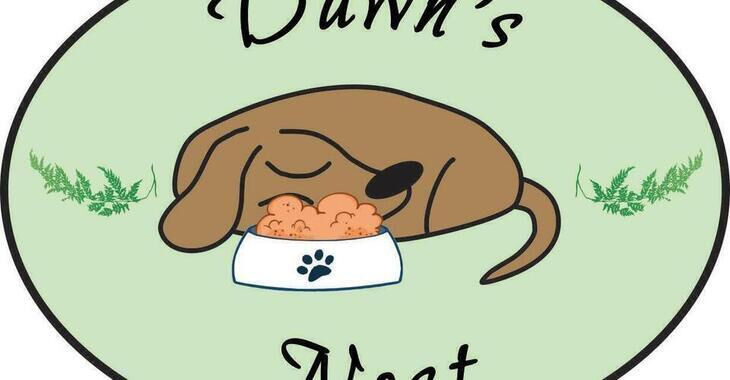 I triggered a payout for these needs:
The rest of the funds raised on BetterPlace will be used to cover our food supplies. Our charity at the moment takes care of 50 dogs, located in 2 mini shelters in Bosnia.
We are very thankful to all donors who entrusted us with their generous funds. 

Kind regards,
MDFB team
A donation amount of €166.00 was requested for the following needs:
Food & supplies €166.00
continue reading
Contact
slatina 6
75000
Tuzla
Bosnia and Herzegovina


Amila Č.
New message
Visit our website