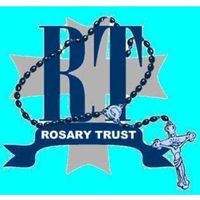 Rosary Trust
managed by Dalit Pope Iruthayaraj T.
About us
Rosary Trust is a Non Profit Organization working to uplift the poor dalits in India. It was established and registered on 17.03.1997 by its founder Dalit Pope Iruthayaraj Thusnevish at Dalit City, K.Kailasapuram PO, Gangaikondan via, Tirunelveli dt, Tamil Nadu, India-627352.

Vision:
To make the world a place where the poor can have every right to work, to speak, to live, and to enjoy all benefits of the world.

Mission:
To render service in any form, physical, intellectual, psychological, material or moral, to the socially afflicted, the economically downtrodden, the retarded and the disoriented youth irrespective of age, sex, caste, creed, color or economical status.

Activities:
To educate, to train, and rehabilitate the socially afflicted, the economically downtrodden, the aged, the physically and mentally disabled and the disoriented youth.
To affiliate and to help like-minded institutions working for the training and rehabilitation of the above mentioned underprivileged persons in every walk of life.
To set up appropriate small scale and cottage industries or handicrafts to provide job oriented training and employment opportunities for the youth and the handicapped.
To acquire by gift, purchase, lease or otherwise movable and immovable properties to administer such properties for the purpose of the Rosary Trust, and if the need arises to sell, to exchange, to lease out or dispose such properties as the Trust may deem fit.
To collaborate with other societies and institutions for the social service of the poor and the downtrodden in India.

Present Activities:
1. A Home for 50 Destitute Persons.
2. A Home for 50 Visually Challenged Persons.
3. Educating 500 Poor Students.
4. Empowering Women By Giving Sewing Machines, Goats, Cows, etc.
5. Building houses for homeless families.
Contact
Dalit City, K. Kailasapuram PO, Gangaikondan via,
627352
Trinelveli
India


Dalit Pope Iruthayaraj T.
New message
Visit our website