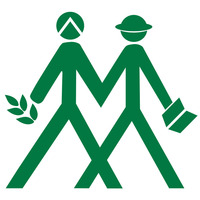 Rural Agency for Social&Technological Advancement
managed by Swathi D.
About us
RASTA address the problems of rural people especially women, indigenous communities, small and marginal farmers related to agriculture deterioration, rural unemployment, food security, technology gaps in rural development, backwardness of women and tribal communities, water and sanitation, conservation of ecosystems, health and decentralized governance.

RASTA works towards the formation of a more just society based on equity through the social, economical and organizational development of the rural masses, especially the small and marginal farmers, women, tribal and other weaker sections through formation of people based organizations which are value based, democratic and sustainable. RASTA believes in human resources development, sustainable resource management, dissemination of information and promotion of socially and ecologically appropriate technologies for the development of rural communities.

Through RASTA…

5,000 women have got employment through short training courses
300 women-headed families have received housing facilities
3,500 households have been provided with hygienic sanitation through pit latrines (bringing about a major shift in lifestyle and health conditions)
9,500-odd people have access to drinking water through the help of a World Bank-aided project
25 women being elected to local government bodies.