Africaid's WhizzKids United
managed by Stefan K.
About us
HIV /AIDS is the number one global health challenge, and in the absence of a cure, prevention has to be the main stay in the struggle against AIDS.

Vision: To deliver the most effective HIV /AIDS prevention, care, support and treatment progamme to youths through the medium of football worldwide.

Mission:
WhizzKids United, WKU, seeks to harness the language & power of football as the mechanism by which:
• HIV prevention messages are delivered
• Good health and education is nurtured through self confidence, self belief and self efficacy
• Gender equality is promoted and knowledge of personal HIV status is encouraged
• ARV treatment and psychosocial support is delivered in an environment that is conducive to confidentiality, a non judgemental approach and provides a successful transition to adult services.

WKU has been founded on the principal that knowledge alone will not prevent HIV. Instead kids are taught life-skills that inform, motivate and influence their behaviour. By combining each life skill with football, integrating it fully into the programme, and playing on their love for the beautiful game, ensures the kids are fully engaged.

The Life Skills Course, targeted at 11-16 year old boys and girls lays the foundation, which is then reinforced by our Peer Educators, who provide a more approachable outlet for questions and support. Finally our WKU Health Academies, provide a formal platform for continued support providing one-to-one counselling, HIV testing (VCT), administration of ARV's etc.

The WKU programme is running in South Africa, Uganda, Ghana, Austalia and piloting in the UK. Of the 10,000 children who have graduated through the programme, we maintain a 100% attendance rate.

We are an official Implementing Partner of FIFA's Football For Hope Movement and hope to capitalise on the 2010 FIFA World Cup by harnessing the passion Africa has for football to address Africa's biggest challenge, HIV.
Latest project news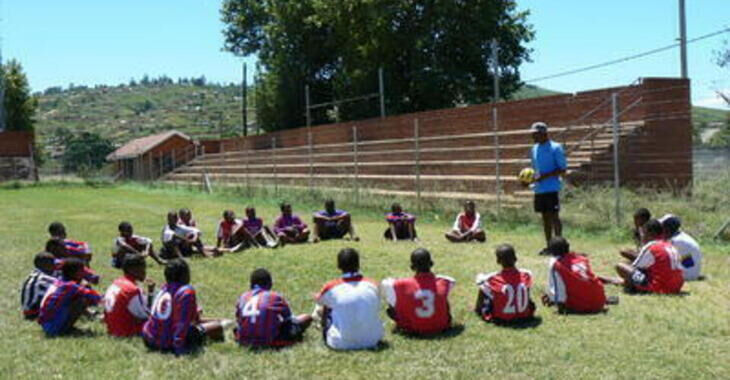 I triggered a payout for these needs:
WhizzKids United uses Football as an interactive tool to promote and teach vital life skills. Football is a great way in which to communicate and engage with especially young people.
From the donations, we will support our boys and girls football teams in their programmatic efforts.
The football teams act as ambassadors to promote healthy living in the Edendale are and encourage young people to improve their health seeking behaviour. Our football players are role models since the demonstrate such positive behaviour confidently. The girls Football team is a groundbreaking initiative since it enables girls to conquer a male dominated space - the football field. This boosts girls' confidence and self-esteem dramatically and encourages other girls to break the cycle of gender discrimination and inequality as well.
A donation amount of €325.00 was requested for the following needs:
250 Footballs €325.00
continue reading
Contact
313 Clark Road
4001
Durban
South Africa


Stefan K.
New message
Visit our website