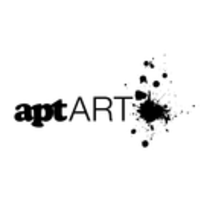 AptART
managed by Samantha R.
About us
ABOUT
Awareness and Prevention Through Art (AptART) is an organization of artists, activists and educators working to engage vulnerable children in the arts. We provide interactive workshops, public murals and exhibitions to educate and empower the next generation. AptART utilizes artistic expression to help children build awareness and promote prevention about issues affecting their daily lives.

AptART first began its work in Mozambique developing art projects to address the HIV and AIDS epidemic. In May 2012 founder, Samantha Robison and Creative Director, Jonathan Darby launched the first project outside of Mozambique, in The Democratic Republic of Congo (DRC). Alongside centers funded by War Child and Children's Voice, Robison and Darby worked with conflict-affected youth, street children and former child soldiers to create large-scale murals promoting peace and national unity as well as instruct portrait-painting workshops.

PROJECTS IN MOZAMBIQUE
Mozambique ranks fifth in the world for people living with HIV and AIDS and it is estimated that 410 new infections occur everyday. The impact on Mozambican communities is severe and pervasive, but is not often publicly addressed or discussed.

AptART works alongside schools utilizing a unique approach to HIV and AIDS education. We provide informational workshops that encourage youth to express both their uncertainties and understanding of HIV and AIDS through art. Workshops include art instruction, large-scale community murals and open forum discussions. The murals are painted on school walls and public spaces to open conversations about misinformation, stigma and discrimination. AptART also works to build connections between the community and their local health centers.

If given the opportunity, AptART believes individuals can, and will, make informed and healthy choices about their lifestyles regarding HIV and AIDS. Nearly 50% of Mozambicans are under the age of 15, thus targeting the youth is targeting the future, making an AIDS free generation possible in Mozambique.

PROJECTS IN DEMOCRATIC REPUBLIC OF CONGO
odes of political instability, violence and foreign interventions. In 1998 in the wake of the Rwandan genocide and the overthrow of Mobutu, the DRC was plunged into the world's deadliest conflict since World War II. The conflict is termed Africa's World War, claiming over five million lives and encompassing seven neighboring nations. Eastern DRC currently hosts the world's largest UN peacekeeping mission, yet the conflict continues.

Not a single generation alive in the DRC today has ever known their country without war and their future remains uncertain, particularly for the countless children who are continually affected by the on-going violence.

AptART works alongside centers for vulnerable children providing workshops focusing on peace and national unity. The workshops consist of basic art instruction, individual portrait painting, and creating large-scale murals. The murals are painted by children and aimed at improving their environment.

Children in the DRC struggle daily with extremely challenging circumstance. Countless studies have shown art to be a powerful tool in promoting healthy mental development in children. AptART provides art projects that allow them to share and interpret their experiences, as well as an escape from the difficulties of their everyday lives.
Contact
9 Bergholt Crescent
N16 5JE
London
USA

Samantha R.
New message
Visit our website