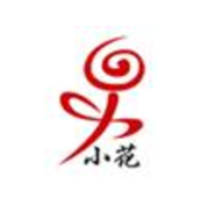 Little Flower Projects
managed by M. Hahne
About us
Little Flower Projects is an outreach of China Little Flower, Inc -- a 501c(3) nonprofit organization registered in the USA. Since 1995, these grassroots, small-scale, very effective, and cost-efficient projects in China have already helped more than 1000 children in need. We focus on providing specialized care to abandoned infants and nurturing the growth and education of older disabled orphans.
Our work in China began with a home for handicapped orphans in the eastern province of Shandong in 1998. Since that time, we have expanded our work to other areas of north China.
In everything we do, our goal is to work alongside local staff, empowering them with the knowledge and experience to continue and expand the work on their own all over China.

Our Projects Include:
1. Hospice care for orphans
2. Group educational foster care
3. Special Care for infants
4. Long-term care for severely disabled children
5. Special causes

Hospice: In our hospice program we provide comfort, love, and care to orphaned children who are dying. Although it is difficult to watch little ones suffer and die, we consider it a privilege to be able to care for these children and to fill their short lives with love and happiness.

Group Educational Foster Homes: These homes allow physically disabled school age orphans to live in a supportive family environment while attending school and acquiring life skills that will allow them to one day live independently. We accept children with a wide range of physical disabilities including spina bifida, cerebral palsy, limb deformities, speech difficulties, deafness and visual impairment.

Special Care for Infants: Our infant homes provide intensive care to babies who are abandoned with complex medical needs. We focus on caring for babies born prematurely, those with club feet, and babies with birth defects or illness requiring skilled nursing care. These babies stay with us until they are strong enough to join families of their own.

Long Term Care: In this program we care for older disabled orphans with severe mental and physical impairment. These are children who have no hope of ever being adopted or living independently as adults. This work is not for the faint-hearted and the rewards are subtle--but in some ways that is what makes this work the most profoundly human. These kids teach us so much about love!

Special Causes: We are often approached for help in special situations. These are orphans, children at high risk for abandonment or impoverished families with a particular financial need. Special causes include requests for life saving surgery, school tuitions, and foster care for children with pending adoptions etc. These kinds of needs--and many others--cross our path often.

We do the work of saving helpless, hopeless, completely vulnerable and voiceless children and we do it very cheaply with no waste or bloated overhead. We are not involved in politics or policy. We just want to help kids! What we do it very simple, very "little"…but with a BIG love.
Latest project news Spendengelder, die nicht mehr für das Projekt ausgegeben werden können
Liebe Spender,
bei Projekten, bei denen Spendengelder über einen langen Zeitraum hinweg nicht angefordert wurden, sehen das Gesetz und unsere Nutzungsbedingungen vor, dass die Spenden von der gut.org gemeinnützigen AG (Betreiberin von betterplace.org) zeitnah für deren satzungsmäßige Zwecke verwendet werden müssen.

Deshalb setzen wir die noch nicht verwendeten Spendengelder für diese Zwecke ein:
https://www.betterplace.org/c/hilfe/spendengeldern-die-nicht-mehr-fuer-das-projekt-ausgegeben-werden-koennen/

Vielen Dank für Eure Unterstützung,
das betterplace.org-Team
continue reading