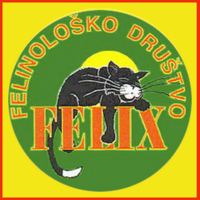 Felinogic Association Felix - Cat Shelter Felix
managed by J. Lazic
About us
When Danica Mirkovic, the president of Felinologic Association Felix and the owner of Cat Shelter Felix in Serbia suffered a stroke which rendered her immobile, I had to step in. Felinologic Association Felix is an association of cat lovers, registered as a non-governmental organization (NGO) in Serbian Business Registers Agency, ID number: 08841187, Tax Identification Number: 103793133.

Cat Shelter Felix is the first registered cat shelter in Serbia, located in Bikovo, a small village near Subotica, in the Vojvodina region of Serbia. There are 140 cats at the shelter right now, all of them ex – strays. They are all neutered and spayed, vaccinated and checked by the vet on a regular basis and although some of them are very old, disabled or chronically ill, it seems that they enjoy their lives here. I need to emphasize that this is not just a shelter, it's also the only cat sanctuary in Serbia, a unique cat haven with plenty of open spaces where all of the rescued cats are provided with a lifetime of care in a cage-free environment. None of the cats are, nor will be, put up for adoption, they will stay here for as long as they live.

Felix shelter, like all of the shelters in the world, relies entirely on donations, on good will and the generosity of supporters around the world. Every kind of help is needed, welcomed and greatly appreciated!
Latest project news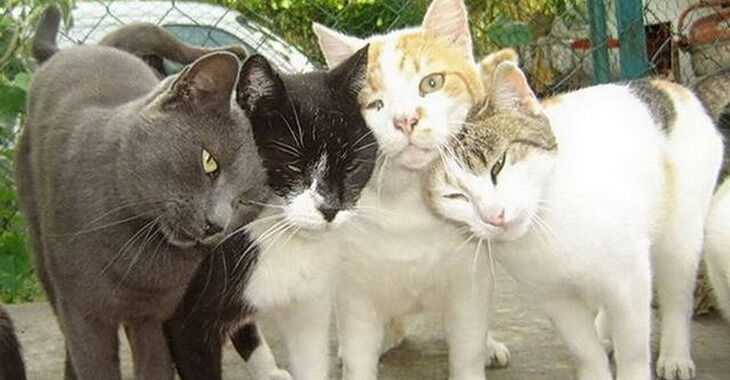 I triggered a payout for these needs:
Dear friends and donors,

I've just requested a payout of 300 euros today, on October 17th, 2016.

From November 1st, 2016 onwards the right to collect donations via betterplace.org will be restricted to those organizations that have been recognized as being charitable in nature by the German or Austrian tax and revenue authorities. Therefore, this platform will no longer be able to host our project "Help the Feline Residents of Cat Shelter Felix Live Better Quality Lives" and it will be closed down. 

All of us here are infinitely grateful for all your help and support over the past four years. Without you, the Felix cats would have been lost long ago. 

Thank you so much for everything! It's been one hell of a ride!
A donation amount of €300.00 was requested for the following needs:
First tank of gas for central heating €57.00 Deworming pills €223.00 Wooden cladding, 55 square meters €20.00
continue reading