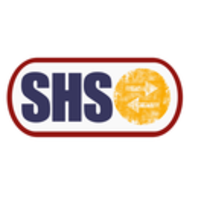 Stichting Help Straatkinderen
managed by H. van der Lingen
About us
Stichting Help Straatkinderen (SHS) wil mensen helpen die getroffen zijn door armoede of om
andere redenen het niet kunnen redden in de samenleving. Wij richten ons voornamelijk op (straat)
kinderen/ zwerfjongeren, maar ondersteunen ook andere projecten die gericht zijn op armoedebestrijding
en ontwikkelingswerk.

Lees hier meer over onze projecten: http://helpstraatkinderen.nl/images/PDF/jaarverslag%202011.pdf


Vanuit onze christelijke identiteit willen wij de liefde van Christus gestalte geven in concrete daden.
Armoedebestrijding, ontwikkelingswerk en gerechtigheid brengen waar dat mogelijk is, zien wij als
een belangrijke taak. Wij willen ondersteuning bieden aan mensen die dit het hardste nodig hebben
en maken daarbij geen onderscheid tussen ras of religie.
Sinds 2010 zijn wij onder de naam Stichting Help Straatkinderen actief onder met name Roma
(zigeuners) in Roemenië. Gedreven door de liefde van Christus willen wij hen bijstaan in hun nood en
concreet iets veranderen in hun leven.
Contact
Zilverschoon
Kampen
Netherlands

H. van der Lingen
New message
Visit our website