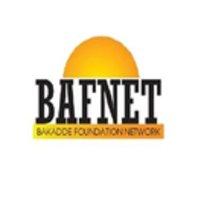 BAFNET
managed by K. Abdu-karim
About us
Background,
BAFNET is a registered non-profit making, non-governmental organization formed on 23rd/January/2010 to empower elderly community and orphaned children in Uganda to enable them effectively take part in all society activities that affect them directly and indirectly thus boosting their socio-economic status.

The elderly are deemed non-productive and of no sound use in our society because of this negative attitude, they are left out of all matters in society and socio-economic planning. This has highly affected their health, economics and social status negatively.

Since at BAFNET humanity is our faith, we are out to redeem this to its positive end through a series of activities and projects.

Vision:
To have a society as a leading driver of good socio-economic development in Uganda and beyond

Mission Statement:
To enhance, in partnership with others the caring, treatment, protection and development of old aged people from all forms of poor socio-economic situations, thereby ensuring that they are living a better life like other people in the region irrespective of the environment.

Objectives

1) To enhance and empower old aged people and orphans to a better life and enable them involve fully in activities in the society.

2) To promote and strengthen freedom and independence of old aged people in the region and link the gap between the youth and the elderly people in Uganda

3) To initiate the community to advocate for support and education of old aged people and orphans. (Community homes)

4) To change the life of poverty-stricken older people and their families through fund support, provision and empowerment through lobbying and advocating with donors.

5) Training, Community Sensitization, Counseling and guidance.

6) Linking beneficiaries to other development agencies or non profit organizations from other parts of the world through partnership and networking.

Core values of BAFNET
These principles enhance our operations, future planning and help us in making a difference the way we conduct our selves on a daily basis in trying to achieve our vision, mission and set objectives.
1) A caring attitude,
2) Dignity and mutual respect,
3) Integrity,
4) Protection and development,

Projects
BAFNET has various projects among which include: economic empowerment, capacity building, health, education and culture, water and sanitation, forming networks and creating networking opportunities.

1) Economic empowerment - This project is divided into; provision of basic needs, farming and revolving fund provision to engage chronically poor families in income generating activities

a) Provision of Basic needs – BAFNET feeds and clothes different chronically poor families in Uganda. Feeding of our beneficiaries is done on a monthly basis according to how we get support while provision of clothes is done periodically. Our offices are always open incase one wants to donate to us.

b) Farming - BAFNET acquire a small piece of land in January 2011 on lease. This is used to grow food which is donated to poor families. This land is located in Busabala in Wakiso District.

2) Capacity building - This project is involves empowering staff with relevant information on how to conduct work in this changing environment while in the field, community sensitization on the awareness and protection of elderly (An annual Charity walk to be conducted yearly code named: Friends of BAFNET annual charity walk), community mobilization workshop for community members and leaders, Basic training workshops of elderly, their problems and needs for today and tomorrow.

3) Health, education and culture - This project involves empowering communities to fight and control against different diseases, sensitization workshops on how well we can stay with elderly and help them fight against chronicle diseases (HIV/AIDS and other diseases which comes with aging), counseling, guidance and provision of other medical services (Psychosocial support), BAFNET will fight for medical rights of the elderly, link them to better health providers (Elderly should not line up for long while seeking medication), Setting up BAFNET health center and nursing home.

4) Water and sanitation - This project will be spread to other parts of the country where BAFNET has coverage. We will continuously clean, maintain wells, bore hales and set up various traditional pit latrines for chronically poor families.

5) BAFNET family to family Project - This started running in August 2011 with an aim of clothing the poor. Various campaigns where carried out to mobilize for house hold items such as cloths, baby toys, bags in form of donations. This is now a yearly project where collected Items are distributed to chronically poor elderly and orphans. You can also take part in this project.

Other Projects
1) Revolving fund provision to engage chronically poor families in income generating activities - BAFNET has not started on this project but in the near future, the organization will be providing some small amount of money to support elderly women and men who are still energetic to make crafts, mats and decorators which will help in boosting their family income as we shall be able to get markets for these items which will be produced by these people.

2) Fishing farming - BAFNET will engage in fish farming to help in generating more income for our sustainability.

3) BAFNET Kids Project - Due to the increased number of orphaned children in Uganda, BAFNET will set up "BAFNET kids home", which will be a centre where children from the ages of 0-17 years will be housed, catered for and trained in different skills.

4) BAFNET Family School Project - This is a periodic project where mobilization and fundraising for scholastic materials like school fees, books, pens and uniforms is carried out and donations collected are passed on to different orphans.

5) Friends of BAFNET annual charity walk - This is a yearly project which is aimed at creating awareness to different people in the community that the elderly are our role models and very important in our communities so they need to be valued and cared for. This activity will be held on every 15th June since it's the international awareness day for the elderly.
Contact
Makindye, Mubarak zone
256
Kampala
Uganda


K. Abdu-karim
New message
Visit our website