How do I upload photos?
Photos create trust! betterplace.org offers the opportunity to present pictures on your project page, a profile picture on your user profile and a logo for your organisation.
Your personal user profile
To start with you should upload a picture of yourself. Let the betterplace.org community know who you are. Upload a picture that shows yourself properly - we recommend a portrait. Avoid sunglasses and other accessories in your face.
Log in on betterplace.org, click on "My betterplace" and choose the "Administration" area. You can upload your profile picture here. Your profile picture will be displayed in a square format. When clicking on "Edit image" your can easily cut your photo and choose the perfect piece.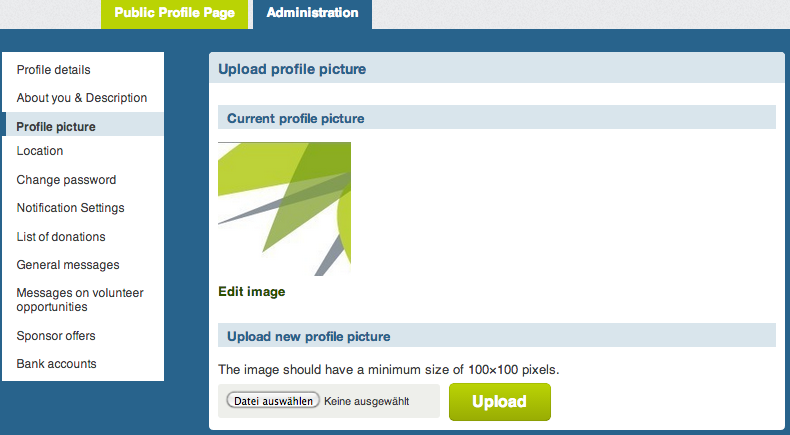 Your project page
Log in on betterplace.org and choose "My betterplace". Click on your project and go to the area "Administration". You can now choose whether you want to change your home picture or add a new picture to your picture gallery.
Home picture
The home picture is prominently displayed in a landscape format on your project page. Please upload a picture that describes your project perfectly and is of good quality. The photo should attach the donor emotionally. Remember: A picture is worth a thousand words!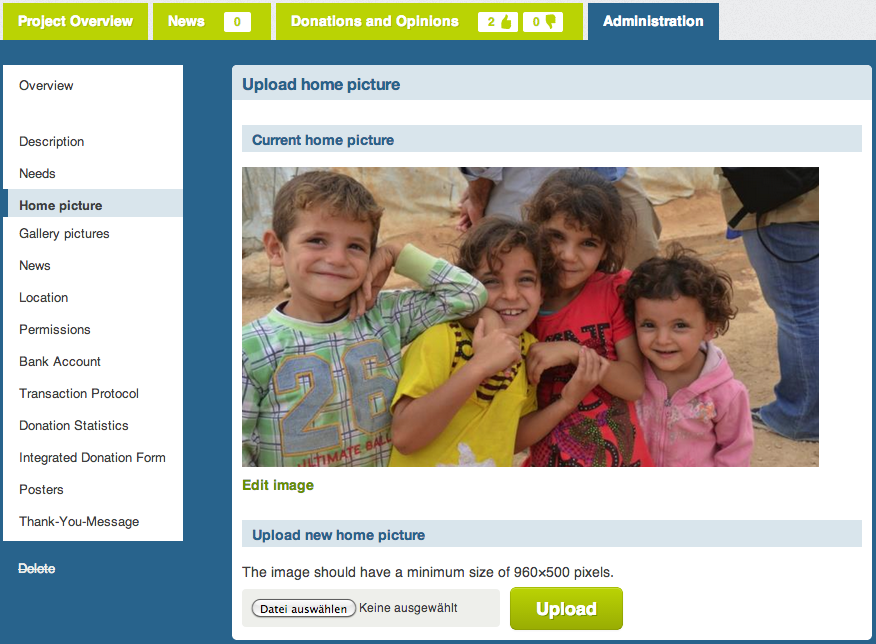 The home picture can be cut after the upload in order to present it perfectly on your project page.
Picture gallery
Upload current and lively photos to the picture gallery that document the progress of your project. Pictures that show your work, explain who is involved or who benefits from your project. This is also the place to show what changes the donations have made. You are very welcome to add a short description to each gallery picture.
On your project page the gallery pictures will be shown when moving the curser above the home picture.
You organisation profile
Click on "My betterplace" and choose your organisation profile. In order to upload the logo of your organisation click on "Administration". The logo is displayed in a square format and can be cut individually.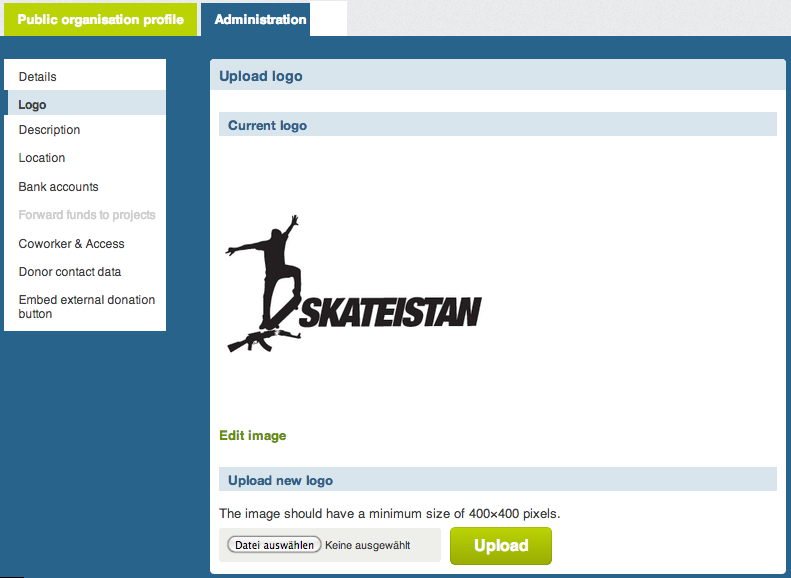 The upload doesn't work?
Try again - please make sure you are uploading one of the following file formats *.JPG, *.PNG or *.GIF.