C•A•N
is very happy to make a difference in the protection of elephants in Tanzania.
Our friends of the Southern Tanzania Elephant Program (STEP) are doing an amazing job. 
They use the money raised on this site for educational and information projects to improve ELEPHANT-HUMAN-CO-EXISTENCE. 
Here is an example:
In 2021, STEP hosted the third iteration of the Tembo (elephant) Cup Football Tournament! Ten villages adjacent to Rungwa-Kizigo-Muhesi Game Reserve - a very important area for elephants - participated in the tournament. The tournament raised awareness about human-elephant coexistence and the benefits of protected areas, as well as increase understanding of the ecological needs of elephants and to build love of wildlife as part of our national heritage. 36 teams participated in the tournament, which was attended by over 12,000 people. The tournament also involved village meetings, film nights, school trainings, and distribution of Swahili-language booklets and leaflets about human-elephant coexistence which were developed by STEP.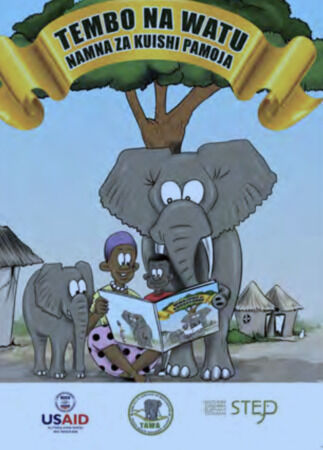 Thank you to all our supporters who made this fantastic event possible!